Your Work History and Eligibility for Social Security Disability Benefits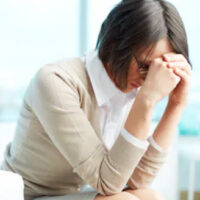 Many people realize that Social Security Disability Insurance (SSDI) benefits are based on how much income you earned while working, since you pay premiums through mandatory deductions from your paycheck. The Social Security Administration (SSA) keeps track of your wages over the years to determine both eligibility and the amount you receive if you cannot work due to disability. Therefore, when filing a claim for benefits, being able to prove your work history is just as important as proving that you suffer from a qualifying medical condition.
However, you could run into problems with your claim if you have a weak work history or related issues; SSA may deny benefits and leave you in a difficult financial position. For this reason, it's wise to trust a Maryland Social Security Disability lawyer to assist with your initial application and/or the reconsideration process. Some background information may also be helpful.
Qualifying for SSDI Through Your Work History: To be eligible for SSDI benefits, you must meet a two-part test:
You must have worked at least 50 percent of the time during a designated period before becoming disabled. For those over 31 years old, you must have a work history of at least 5 out of the last 10 years.
You need to have a total work duration above a certain number of years, which depends on your age. At age 60, you must have worked at least 9.5 years.

As you can see, your age impacts each of these factors. The formula is quite complicated, but it's essentially a sliding scale: Those who are relatively young or older will have an easier time qualifying for SSDI benefits than individuals aged 30-40 years old.
SSDI Work History Forms: When you complete the forms for SSDI benefits, you're required to provide information on your work history. SSA will review details regarding the two factors above, but the claims examiner will also assess whether you can perform the tasks related to some job in your past. Even if you can't work in your current occupation, you may be able to return to another position in your work history. In filling out your work history report, be conscious of the following points:
The amount of time that's passed since you worked at a job is crucial. It's unlikely you can return to this position years or decades later.
If you didn't hold a job for more than a few months, you may not have learned essential skills for that position.
You may not be able to return to a previous job if you no longer possess physical capabilities.
Reach Out to a Maryland SSDI Attorney About Your Work History 
If you're unable to work due to illness or injury, our Maryland Social Security disability lawyers at the Law Offices of Steinhardt, Siskind and Lieberman, LLC can help. We have extensive experience with the claims process for SSDI benefits, from filing the initial application to reconsideration and appeals. Please contact our Maryland offices in Glen Burnie, Owings Mills, Ellicott City, or Annapolis, MD to set up a free consultation with a knowledgeable lawyer.
https://www.steinhardtlawfirm.com/reduction-of-your-monthly-disability-insurance-benefit-an-unknown-surprise/