Reduction of Your Monthly Disability Insurance Benefits-An Unknown Surprise!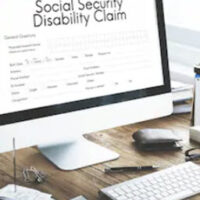 If you suffer an illness or injury that incapacitates you from working, then you may be eligible to collect short term disability benefits and/or long term disability benefits through an employer sponsored group disability plan.
Once you start collecting disability insurance benefits most group insurance plans require that you file for Social Security Disability benefits because the disability plan has an offset provision for other sources of income. These provisions include offsets for Social Security Disability benefits payable to you, a spouse, and your dependents.  The receipt of these benefits will reduce the monthly disability benefits payable under your disability plan. The insurance carrier will likely require that you sign a Reimbursement Agreement requiring that you repay any overpayment of disability benefits if you are later approved for Social Security Disability benefits. If you fail to file for Social Security benefits, then the disability insurance carrier may estimate the monthly benefit that you are entitled to receive from Social Security and reduce your disability benefit anyway.
Consequently, it is imperative that you consult an experienced disability attorney to represent you concerning your disability insurance benefit claim, as well as your claim for Social Security Disability benefits.  The disability insurance carrier may refer you to an advocate who can assist you with your Social Security Disability claim.  However, these advocates are hired by the disability insurance company to try and collect benefits and reduce the obligation of the disability insurance carrier. You are not required to accept the insurance carrier's referral for assistance.  Instead, you may hire your own attorney to represent you and protect your interests just like the insurance carrier.
Keith R. Siskind and his partners at the Law Offices of Steinhardt, Siskind and Lieberman, LLC in Glen Burnie, Maryland, are here to help.  We have the experience to advise you of your legal rights in these cases and to assist you with your claims for short term and long term disability insurance benefits as well as Social Security Disability benefits.  Please call or email us today for a free initial consultation.