Your Rights Under Maryland Workers' Compensation Laws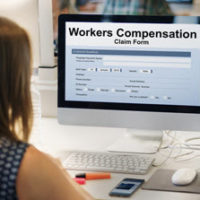 Accidents in the workplace are common, causing injuries to around 65,000 workers in Maryland every year according to the Bureau of Labor Statistics. Victims do have rights under state workers' compensation laws, but these cases work very differently as compared to typical personal injury cases based upon negligence. For one, workers' compensation claims are quite complicated because benefits do not apply to all types of accidents and workers. This overview of the laws may provide some general information, but you should consult with a Maryland workers' compensation attorney about your specific circumstances.
Maryland Workers' Compensation Coverage and Eligibility 
Maryland employers are required to obtain workers' compensation insurance to cover injuries to their employees that occur due to accidents; medical ailments or illnesses resulting from workplace conditions, such as mold or asbestos, are also covered. Generally, employees who receive a W-2 for federal income tax purposes are covered by the policy; independent contractors, certain agricultural workers, employees covered by other laws, and business owners are the exceptions. 
Workers' Compensation Benefits 
If you are injured on the job, you would file a claim with your employer's workers' compensation insurance company describing how you were hurt, the nature of your injuries, and how much time you were away from your position to heal. Note that it is not necessary to prove that your employer was negligent in allowing the workplace conditions that caused your injuries. State workers' compensation laws are intended to provide financial support without regard to fault, so you can recover and return to your job as quickly as possible. Potential benefits may include:
Costs of medical treatment for your injury or illness;
Lost wages for the time you are out of work;
Costs for occupational training, if you must work in a different position or industry as a result of your injuries; and,
Compensation for any permanent disabilities.
In addition, if you are a qualifying family member of someone who was killed due to a work-related accident or illness, you may recover survivor benefits.
It is possible that your employer may deny your claim, perhaps by arguing that the injury occurred during after-hours or that you are not a covered worker. In such a case, you may file a claim with the Maryland Workers' Compensation Commission (MWCC). 
Special Considerations 
There are additional factors you should keep in mind about workers' compensation claims in Maryland.
Filing a claim for workers' compensation benefits is your sole remedy for an on-the-job injury, with some limited exceptions. You cannot also file a lawsuit in court.
Losses related to pain and suffering are not covered by workers' compensation benefits.

Trust a Maryland Workers' Compensation Lawyer with Your Claim
This general overview of workers' compensation issues in Maryland may be useful, but it is still important to retain an experienced attorney, especially if your claim is initially denied. For more information on your rights for work-related injuries, please contact Steinhardt, Siskind and Lieberman, LLC. We can schedule a free consultation, with offices in Glen Burnie, Owings Mills, Ellicott City, or Annapolis.
Resource:
bls.gov/iif/oshstate.htm#MD