Workers' Comp Benefits for Maryland Car Accident Victims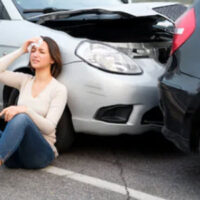 While slips, falls, and being struck by an object are common causes of injuries in the workplace, the U.S. Department of Labor's Bureau of Labor Statistics reveals another frequent risk for Maryland employees: Transportation-related accidents. Vehicle crashes have topped the list of fatal on-the job incidents for the last few years, comprising 40 percent of all workplace deaths in 2018.
Fortunately, many auto collisions are covered by Maryland's workers' compensation system, which pays out benefits for medical costs, wage replacement, and disability. Of course, some others don't qualify, so you can expect challenges with the claims process. A skilled Maryland workers' compensation lawyer can assist with your legal options, but an overview may be informative. 
Workers' Compensation Does Cover Some Auto Collisions: You typically qualify to receive worker's comp benefits if you were hurt in any accident, including a vehicle crash, if it occurred within the context of your employment. In other words, you must have been driving for a work-related objective and while performing job-related tasks, such as:
Delivering products;
Traveling from one work-related location to another;
Making a sales call;
Transporting a co-worker or business partner for work-related reasons;
Running an errand for your job; or,
Any other driving for which you're compensated.
You should note that you may even qualify for workers' comp benefits if the accident was your fault. Maryland's workers' compensation system is no-fault, so you don't have to prove that someone else caused the crash. 
Crashes That Workers' Comp Doesn't Cover: The language "within the context of your employment" is important, because you cannot obtain benefits if you weren't performing job-related tasks at the time of the crash. Workers' comp does NOT cover car accidents that occur when you're on lunch or taking a personal break. In addition, you probably won't be eligible for benefits if you were injured in an auto collision on your way to and from work. However, there are some exceptions to this "going and rule," so you may still qualify if:
Your transportation to and from work is arranged and paid for by your employer;
You were conducting a work-related errand while heading to or from your job;
Your trip was serving a dual purpose, in that you were conducting personal and professional tasks at the time of the accident; or,
The crash occurred on your employer's property, such as in the parking lot, garage, or other common area.
Keep in mind that you may have other legal options if you're not eligible for workers' comp benefits, such as pursuing the other driver through his or her insurance company. 
Consult with a Maryland Workers' Comp Attorney About Your Rights 
As you can see, the lines are quite blurry when it comes to getting workers' comp benefits for a car accident that's arguably related to your job. You can be sure your employer's workers' compensation insurance company will put up a fight, so it's important to retain experienced counsel to assist with your claim. To learn how we can help, please contact the Law Offices of Steinhardt, Siskind and Lieberman, LLC. We can set up a free consultation at any of our locations in Glen Burnie, Owings Mills, Ellicott City, or Annapolis, MD.
Resource:
bls.gov/news.release/pdf/cfoi.pdf
https://www.steinhardtlawfirm.com/winter-weather-means-hazardous-conditions-for-construction-site-workers/