When Do I Qualify for Medicare After Being Approved for SSDI?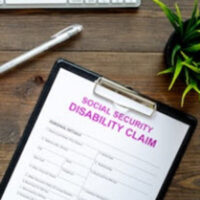 Medicare is the US health insurance system for people aged 65 years or older, but certain benefits may also be available for younger individuals who suffer from disabilities. Social Security Administration (SSA) rules provide that recipients of Social Security Disability Insurance (SSDI) may be eligible to receive Medicare benefits under Part A, including inpatient care, hospitalization, and some in-home care; you may also qualify for Medicare Part B, which covers outpatient care, medical equipment, and other services.
However, in most cases, your Medicare coverage will not start immediately once you are approved for SSDI benefits. There is a waiting period, which a Maryland Social Security disability lawyer can explain in more detail based upon your unique situation. As an overview, you should note:
Default Rules on Medicare for SSDI Recipients: The basic regulations provide that you become eligible for Medicare coverage two years after your date of entitlement for purposes of SSDI; this is the date that you first start receiving your SSDI benefits. For most recipients, it is also the date that your disability began PLUS five months, since there is a five-month waiting period.
You may not get approval for your SSDI application for several months after submitting it, so keep in mind that you are essentially serving the two-year Medicare waiting period during this time. Another consideration is that SSA only allows retroactive SSDI benefits for a maximum of 12 months, which impacts your disability onset date – and therefore your Medicare eligible as well.
Exceptions to the Two-Year Waiting Period: As with most government regulations, there are exceptions to the default rules for Medicare eligibility. They are based upon the notion that some medical conditions are so severe that you cannot wait for coverage to kick in. You may not have to wait two years if you suffer from:
End-stage renal disease (ESRD) with kidney failure, which makes you eligible shortly after you begin dialysis; or,
Amyotrophic lateral sclerosis (ALS), where you could qualify for Medicare at the same time you start receiving SSDI payments.
Your Options Regarding Medicaid: It is possible to get financial assistance with medical bills before you are eligible for Medicare, if you qualify for Medicaid. Being a needs-based program, you can only receive benefits if your income and assets are below a maximum threshold. If you do meet the requirements for Medicaid, you might also qualify for SSA's other disability program: Supplemental Security Income (SSI). Your countable resources must be less than $2,000 for an individual or $3,000 for a married couple to be eligible for SSI.
Get More Information from a Maryland Social Security Disability Attorney 
This information is a useful summary about the laws regarding Medicare for SSDI recipients, but there are additional details you must understand from a practical standpoint. Our team at the Law Offices of Steinhardt, Siskind and Lieberman, LLC will ensure you receive all benefits available to you, so please contact us to set up a consultation. We can meet with you at our offices in Glen Burnie, Owings Mills, Ellicott City, or Annapolis to discuss your options.
Resource:
ssa.gov/benefits/medicare/
https://www.steinhardtlawfirm.com/what-should-i-do-about-an-ssdi-ssi-overpayment/