What Should I Do About an SSDI/SSI Overpayment?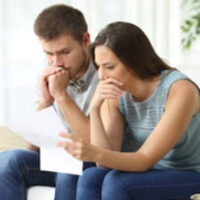 Whether you receive benefits through Social Security Disability Insurance (SSDI), Supplemental Security Income (SSI), or both programs, there is a possibility that you could receive an overpayment at some point. In some cases, the issue is the result of an error by the Social Security Administration (SSA); in others, there may be mistakes or omissions that are attributable to you. In either situation, you need to understand how the overpayment occurred and what you need to do about it. Whatever excess amount you received is not yours to keep.
If you only noticed an SSDI/SSI overpayment well after the error, it is important to rely on a Maryland Social Security disability lawyer for assistance in dealing with SSA. Because of the effects on your benefits and financial status, you should also take time to review some basic information.
How to Avoid SSDI/SSI Overpayment: SSA may make an error in processing your benefits, but overpayments are often due to a mistake on behalf of the recipient. In many cases, you could receive an overage by failing to report changes in your circumstances – which affect eligibility or the amount of your monthly benefits. Examples include the failure to notify SSA about:
An improvement in your disabling medical condition;
An increase in your income, such as taking on new employment or working additional hours; or,
Changes in your income or assets, which impact eligibility for SSI.
These factors lead to overpayment of SSDI/SSI benefits, but neglecting to inform SSA about changes could result in allegations of fraud. 
What Happens with Overpayment: Whether you call attention to the error or the SSA catches the mistake, you will be required to pay back any amounts in excess of what you are entitled to by law. SSA will demand that you repay the funds, which could put you in a precarious financial condition if you already spent them. Fortunately, you may have options to repay overtime, such as through deductions from future SSDI/SSI benefits. 
Take Quick Action After an SSDI/SSI Overpayment: If you notice a potential mistake right away, contact SSA to verify your benefits or make corrections. In most cases, you will not receive an immediate response about overpayment. Therefore, you should set aside the excess funds to make it easier to pay back if there was an error.
When the SSA investigation finds an erroneous overpayment, you will receive a notice that includes:
The amount of overpayment;
The basis of the mistake;
Proposed repayment terms, which usually give you 30 days to repay; and,
Instructions on how to request other repayment arrangements.
If you believe the overpayment was not in error, you have the option of appealing SSA's finding. 
Our Maryland SSDI/SSI Attorneys Can Assist in Dealing with SSA 
For more information about resolving an SSDI/SSI overpayment, please contact the Law Offices of Steinhardt, Siskind and Lieberman, LLC right away. We can set up a free consultation with a skilled Maryland Social Security disability lawyer. Our team can advise you on options for repayment and other factors once we have a chance to review your circumstances.
https://www.steinhardtlawfirm.com/four-types-of-information-you-need-for-an-ssdi-application/