Vocational Rehab Services Available Under Social Security Disability Programs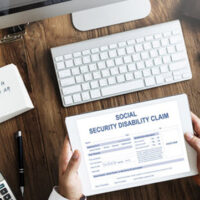 The US job market can be challenging for anyone, but those who are returning to the work force with a disability or after recovering from a disabling medical condition face extreme hurdles. However, it is the goal of Social Security Administration (SSA) programs to try and get eligible disability recipients back to work and off public benefits – at least whenever possible. As such, you may find yourself in a situation where you need to explore your options.
Going back to work can be scary when you haven't addressed employment issues for some time, but the good news is that SSA does offer vocational rehabilitation to ease the transition. With assistance from a Maryland Social Security disability lawyer, you don't have to be overwhelmed by the prospect of holding a job. An overview of relevant programs may be helpful.
Overview of Vocational Rehabilitation Services Through SSA: When finding that your disabling injury or ailment qualifies you to receive Social Security disability benefits, SSA is also making a second determination: Whether there's a possibility that you can engage in vocational rehab and go back to work in the future. If, from your work history and medical condition, you could benefit from services to support your employability, SSA will refer you to a Maryland agency that handles vocational rehabilitation.
During the initial phase, your file will be assigned to a counselor for assessment – which is more in-depth than SSA's. If you would be a good fit for vocational rehabilitation, you'll work with your counselor to develop a plan for moving forward with services that would be beneficial for your situation. Examples include:
Training, counseling, and guidance in finding suitable employment;
Job placement in a position suitable for your physical and mental condition;
Transportation to and from your work location;
Assistive devices to ensure you can perform job-related tasks, such as wheelchairs, crutches, and prosthetics; and,
Many more.

Work Incentives for Vocational Rehabilitation: If you experience success through these services and can return to work, you may qualify for additional benefits under work incentive rules. The point is to encourage you to re-enter the workforce without having to worry about losing your Social Security disability benefits. Basically, you're testing the waters to see if you're able to continue your job – but you still have financial support as a safety net. Therefore, you remain eligible to receive payments, though they will be offset by what you receive in income. Plus, you can continue your Medicare coverage if you eventually earn too much to qualify for disability benefits. 
Set Up a No-Cost Consultation with a Maryland Social Security Disability Attorney 
At the Law Offices of Steinhardt, Siskind and Lieberman, LLC, our team has extensive knowledge of all disability programs offered by SSA, including those related to vocational rehabilitation. With help from our Maryland Social Security disability lawyers, you can actually look forward to returning to the work force and earning income to support your household. Please contact our offices to learn more. We can schedule a free case evaluation and explain your options in more detail.
https://www.steinhardtlawfirm.com/key-dates-in-the-social-security-disability-process/