Key Dates in the Social Security Disability Process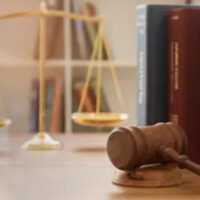 There are countless laws on dates and deadlines in the legal world, and the regulations covering Social Security disability benefits are no different. When it comes to terminology related to key dates, the Social Security Administration (SSA) has defined numerous time periods that you need to understand. If you don't comply with the rules, you could miss out on monetary benefits that you would otherwise be entitled to receive – if only you had knowledge of the relevant provisions regarding deadlines and dates.
As such, it's important to know some of the critical terms that you may run into during the process of applying for benefits. Your Maryland Social Security Disability lawyer can describe the details behind the most important date-related factors, such as:
Alleged Onset Date: This definition refers to the first date that you became eligible for disability benefits, according to the statements you provide on your application. Usually, this will be when you initially became unable to work, whether due to illness, injury, or some other medical condition. 
Base Years: You're entitled to receive disability benefits for all "base" years, meaning every 12-month period from 1950 and subsequent years during which you were eligible. 
Computation Years: Your wages in prior years are a determinant in the amount you can receive as Social Security benefits, so it's necessary to look at your computation years. The formula takes into account what you've paid into the Social Security Disability Insurance (SSDI) program, through deductions from your paychecks.
Entitlement Date: This is the point in time when you initially become eligible for disability according to SSA. Your alleged onset date may be different from what SSA establishes as your onset date. Plus, there's a mandatory five-month waiting period after your established onset date; the day that period ends is your entitlement date. 
Trial Work Period: You may want to re-enter the workplace at some point if your disability improves, but you'll also have concerns about losing your benefits. Fortunately, SSA allows you a grace period of nine months, during which you can see if you're able to earn wages and become self-sufficient. You continue to receive benefits during this time, and – if you cannot work – you don't have to reapply for SSDI. 
Extended Period of Eligibility: Once your trial work period ends, you enter this time frame to further measure your ability to work. Your EPE continues for another 36 months, and you will continue to receive benefits; however, the amounts may be reduced by the amount you're earning as income during this phase. 
Get More Information from a Maryland Social Security Disability Attorney 
To learn more about the important dates and deadlines in the Social Security timeline, please contact the Maryland Social Security Disability lawyers at the office of Law Offices of Steinhardt, Siskind and Lieberman, LLC. We're happy to set up a free consultation at our offices in Glen Burnie, Owings Mills, Ellicott City, or Annapolis, MD. Our lawyers have in-depth knowledge of how the rules apply to your claim, whether you're just starting the process, want to go back to work, or need assistance along the way.
https://www.steinhardtlawfirm.com/common-questions-about-continuing-disability-reviews-for-social-security-disability/