Tips for Spending Your Social Security Disability Benefits Wisely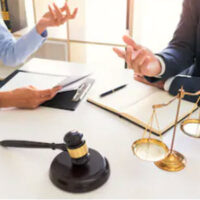 It's such a relief when you receive the good news that your application for Social Security disability benefits was approved, and you'll be receiving crucial financial support within a short amount of time. However, you should bear in mind that your payments are intended to cover your basic needs. Though there are no restrictions on how you spend them, benefits are NOT intended as a windfall.
As such, you might benefit from reviewing a few tips on how to spend your benefits wisely. Your Maryland Social Security disability attorney will likely recommend the following.
Pay for household necessities first. From the very first payment, you need to realize that you're 100 percent responsible for handling your benefits – unless you have a Social Security Representative Payee. As such, you're accountable for making sure your living expenses are covered before you expend funds for entertainment, travel, or luxuries. There's a good chance that these payments are your only source of income, so you need to be frugal and apply them to:
Housing, whether you pay a mortgage or rent;
Food;
Clothing and personal items;
Utilities; and,
Other living expenses.
You should only consider other expenditures of your Social Security disability benefits AFTER these needs are covered. 
Catch up on overdue bills. Maintaining a good credit score is just as important when you're suffering from a disabling medical condition, so the next priority for expending benefits should be catching up on overdue bills. Especially with respect to credit cards, the late fees and interest can rise to astronomical levels over time. A poor credit rating will follow you around and affect you in the future; plus, by paying your accounts off, you can eliminate the annoying calls from creditors. 
Consider home renovations and vehicle improvements. If you have a physical disability that affects your mobility, you might think about making modifications to your home to ease the challenges you face. You might consider:
Installing a ramp at your entryways;
Lowered countertops in the kitchen and bathrooms;
Railings and other safety equipment for your bathtub or shower;
A lift for your vehicle; and,
Any other universal design features that make your life easier.

Don't splurge when you get a back payment. Many recipients will receive a back payment of Social Security disability benefits, which are paid in a lump sum and can be multiple thousands of dollars. This payment isn't an excuse to go on a shopping spree – unless you're spending money on necessities. If you have some leftover after taking care of other expenditures, you might consider depositing the remainder in an interest-bearing account. 
Retain a Maryland Social Security disability lawyer for assistance. 
Even after you've been approved for Social Security disability benefits, it's important to trust your attorney for ongoing support if you need it. Besides additional tips, your lawyer can assist if you're going back to work, receive notice of a Continuing Disability Review, and other tasks. To learn how we can help, please contact the Law Offices of Steinhardt, Siskind and Lieberman, LLC. We're happy to set up a consultation at any of our locations in Glen Burnie, Owings Mills, Ellicott City, or Annapolis, MD.
https://www.steinhardtlawfirm.com/faqs-about-representative-payees-for-social-security-disability/