FAQs about Representative Payees for Social Security Disability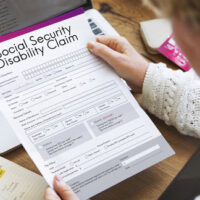 If you currently receive benefits or have just been approved under the Social Security Disability Insurance (SSDI) or Supplemental Security Income (SSI) programs, you may recognize the term "representative payee." It refers to a person who assists the recipient of SSDI or SSI benefits with managing the funds, from depositing the checks to making appropriate expenditures. The idea behind this arrangement is that a representative payee, usually a family member or other caregiver, knows the needs and means of the disabled individual.
Not all claimants will require the services of a representative payee, but he or she plays a key role in ensuring the recipient makes the most of the funds. While your Maryland Social Security disability lawyer can provide personalized information, some answers to frequently asked questions about representative payees may be informative.
Who is required to have a representative payee? Not all recipients of Social Security disability benefits need a representative payee. The Social Security Administration (SSA) only imposes the requirement for:
Minors under age 18;
Adults who have been adjudicated as legally incapacitated; and,
Adults who have a history of alcohol or drug abuse.
What is the job of the representative payee? In general, this person receives SSDI or SSI funds and expends them appropriately for the recipients' needs. The payee must deposit the amounts into an account set up for the disabled individual, so it cannot be a joint account. From these funds, the representative payee can pay for basic necessities, including food, housing, clothing, medical care, utilities, and other expenditures.
How is the representative payee accountable to the SSA? The payee is required to keep meticulous records for all money spent on behalf of the recipient, and must file an annual accounting with SSA listing all expenditures. In addition, the representative payee is responsible for informing SSA of any changes to the beneficiary's life or living arrangements. Events triggering notification include where the recipient:
Gets married;
Has a child;
Moves to another residence;
Gains or loses a housemate, including a child;
Becomes hospitalized;
Enters an assisted living facility;
Starts receiving other benefits;
Is convicted of a crime; and,
Many other life changes.
Does a representative payee receive payment? The person acting in this capacity cannot collect a fee for providing services as payee, unless a court has authorized it through guardianship proceedings. 
How does someone become an official representative payee? If you're considering becoming a representative payee for a recipient of SSDI or SSI benefits, you must fill out an application and complete an interview with an SSA employee. It's wise to get assistance from a lawyer when you're applying to become a payee, and for ongoing consultation once you've been approved and take on these responsibilities.
Consult with a Maryland Social Security Disability Attorney About Your Situation 
For answers to additional questions and personalized advice, please contact the Maryland Social Security disability lawyers at the Law Offices of Steinhardt, Siskind and Lieberman, LLC. We can set up a complimentary consultation to discuss your circumstances at our offices.
https://www.steinhardtlawfirm.com/ssdi-versus-long-term-disability-insurance-comparing-eligibility-and-benefits/