Tips for Getting Your Doctor's Support in Filing for SSDI in Maryland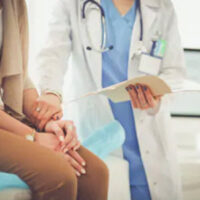 Many people who suffer from a medical condition are hesitant or reluctant to raise the subject of disability with their physicians, often believing that the doctor would tell them if they were disabled. When you are trying to obtain benefits under the federal Social Security Disability Insurance (SSDI) program, you need to be more proactive about these discussions with your health care provider. The fact is that your physician can play a significant role in supporting your claim for SSDI, so you must take the initiative to get your doctor involved and on board with your position.
Fortunately, it is not difficult to encourage your physician to back you and provide the Social Security Administration (SSA) with the information it needs to approve your claim. Talk to your Maryland Social Security disability lawyer about these and other tips to get your doctor's support.
Be Honest: You should always be forthright with your physician to ensure you receive the best care, but make sure you are upfront when initiating a conversation about applying for SSDI. Start by saying that you will be filing the paperwork, which will include your medical records. Make sure to stress the importance of your physical, mental, and emotional limitations, and how they impact your ability to do your job.

Get Your Doctor on Your Side: More than anything, you want your physician to support your decision to file for SSDI benefits. Once you describe your symptoms and listen to the doctor's diagnosis, ask whether he or she thinks it is a fair assessment to seek disability. A health care provider can evaluate your condition and determine your functional capacity, based upon your description of your job-related tasks.

Inquire About Your Physician's Opinion on Disability: If you are still uncomfortable conversing with your doctor, you can take a less direct approach. Ask such questions as:
Do people with my symptoms or medical condition have similar limitations at work?
Do my limitations constitute a medical disability?
Based upon your diagnosis of my medical condition, do you think I am disabled?
These questions can open the door to a more in-depth conversation about applying for SSDI and how your physician might be able to help. 
Do Your Part: When you do have discussions about your medical condition and disability, make sure you are very specific in describing your symptoms and limitations. You want to draw a direct connection between your limitations and exactly how they prevent you from performing certain tasks. These conversations will be memorialized in your medical records, which you will supply to SSA as proof of your disability.
Talk to a Maryland SSDI Attorney About Discussions with Your Physician 
If you have additional questions or concerns about how to coordinate efforts with your doctor, please contact the Maryland Social Security disability lawyers at Law Offices of Steinhardt, Siskind and Lieberman, LLC. We can advise you on your medical records and gather sufficient evidence to support your claim. You can call any of our Maryland offices to set up a free consultation.
https://www.steinhardtlawfirm.com/when-do-i-qualify-for-medicare-after-being-approved-for-ssdi/