Three Key Points to Know About Social Security Disability and Retirement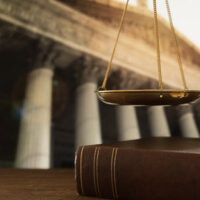 If you're 60 years or older and suffer a disabling condition, you might be tempted to continue working as long as possible until you can reach your retirement age for Social Security. Even when you're experiencing pain and physical limitations, you probably believe that it's best to stay at your job until you can retire – either with full benefits or early retirement. However, you may not be aware of an additional option while you're in this sort of limbo state. You may qualify for Social Security Disability Insurance (SSDI) benefits, which provide financial support during the period before you choose to retire.
You should discuss eligibility and options with an experienced Maryland Social Security Disability lawyer, but there are three key points you should understand on the topic. 
Your SSDI Benefits Exceed Your Early Retirement Benefits: When you file for early retirement at age 62, your Social Security benefits are reduced for every month that you're under the age of full retirement. This could range from 66 to 67 years old depending on your year of birth. As an early filer at 62 years old, you may only receive around 70 percent of the amount you'd get if you wait for your primary Social Security insurance amount. If you apply for SSDI benefits and obtain approval from the Social Security Administration (SSA), you're not penalized: You'll receive 100 percent of your primary insurance amount.

Approval for SSDI Benefits Comes Easier with Age: Despite having a painful disability and the penalty that applies, you may still be tempted to take your early retirement benefits because you've heard how difficult it is to qualify for SSDI. What you may not know is that SSA rules regarding disabling medical conditions are more flexible as you grow older. As an applicant who's 50 years old, the guidelines for granting your application are relaxed as compared to someone younger; qualifying becomes even easier when you reach age 55-60 years, and up to the age of full retirement. You should note that you're more likely to obtain quick approval if your job is physically demanding as well.

You May Qualify to Switch Over to SSDI After Early Retirement: As a final point, keep in mind that you can switch over to SSDI benefits once you've already started taking early retirement benefits. This is often the case if you retired early, but then discover that you suffer from a disabling medical condition that qualifies under SSDI rules. You might be eligible for a higher monetary amount retroactively.
Contact a Maryland Social Security Disability Attorney About Retirement Issues 
You're in a difficult position if you're trying to keep working until retirement, while at the same time also suffering from a disabling medical condition. Fortunately, you may have options under the SSDI program and our Maryland Social Security Disability lawyers at the Law Offices of Steinhardt, Siskind and Lieberman, LLC can assist you with the claims process. Please contact our offices in Glen Burnie, Owings Mills, Ellicott City, or Annapolis to set up your free consultation today.
https://www.steinhardtlawfirm.com/am-i-eligible-to-obtain-ssdi-survivor-benefits/