Am I Eligible to Obtain SSDI Survivor Benefits?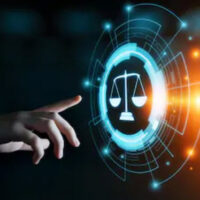 If you were married to someone who was receiving Social Security Disability Insurance (SSDI) benefits, it's possible that you qualify for SSDI benefits for survivors when that person passes away. This program is a type of insurance that provides monetary benefits for individuals who suffer from disabling medical conditions and cannot work. People pay premiums into the Social Security fund through deductions from income, so they can receive benefits during their lifetime. Upon death, these payments may still be available for surviving family members.
The eligibility rules are complex, so you'll need guidance from a Maryland SSDI lawyer to ensure you get the benefits you're entitled to by law. An overview of the key legal issues may be useful. 
Eligible Family Members for Purposes of SSDI Benefits: The first consideration in determining whether you qualify for SSDI survivor benefits is your relationship to the deceased individual. You may be able to seek disability benefits if you are:
The surviving spouse;
A surviving ex-spouse, if your marriage lasted at least 10 years before the divorce and you didn't remarry before turning 60 years old;
A child of the decedent; or,
A parent of the deceased individual, as long as you're over age 62 and were dependent upon that person for at least half of your financial support.

Four Specific Eligibility Rules for Widows/Widowers: If you're the spouse or ex-spouse of the person who died, there are detailed requirements for obtaining SSDI benefits as a survivor. You must meet ONE of the four rules established by the Social Security Administration (SSA), which are:
You must be at full retirement age, a factor that depends upon when your birth date. If you were born from 1945-1956, that age is 66 years old. For anyone born in 1962 or thereafter, the full retirement age is 67.
You can receive a reduced survivor benefit if you're at least 60 years old, but not yet at full retirement age.
If you're a disabled widow or widower who's at least 50 years old, you could be eligible for reduced SSDI survivor benefits.
You qualify to receive benefits no matter what your age if you're caring for the child of your deceased spouse. However, there are additional requirements:

The child must either be younger than age 16 years or disabled; and,
The child must also be receiving Social Security benefits.

If you qualify under these rules, you can apply for SSDI benefits. Unlike other Social Security-related claims, you cannot complete an application online. You must work with your local SSA office.
Contact a Maryland SSDI Attorney to Discuss Survivor Benefits 
Though this information may help you understand the basics, there are additional subtleties and details regarding eligibility. Unless you account for the relevant factors, your claim for SSDI survivor benefits may be denied. At the Law Offices of Steinhardt, Siskind and Lieberman, LLC, our Maryland Social Security disability lawyers are well-versed in the requirements and can assist with the process. Please contact our firm to schedule a free case assessment at our offices in Glen Burnie, Owings Mills, Ellicott City, or Annapolis, MD.
https://www.steinhardtlawfirm.com/debunking-misconceptions-about-union-membership-and-ssdi-benefits/