The Going and Coming Rule in Maryland Workers' Comp Claims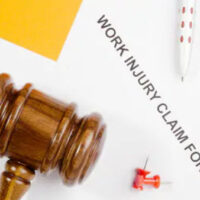 Motor vehicle crashes are among the top causes of fatalities and injuries in the US, and they're just as much of a threat at work as they are when you're driving for personal reasons. Data compiled by the US Centers for Disease Control and Prevention (CDC), car accidents rank first or second as the leading cause of death across all industry sectors. Collisions represent about 25 percent of all workplace deaths annually, especially for workers in:
Transportation;
Warehousing;
Construction; and,
Wholesale and retail.
However, though workers' compensation laws in Maryland do cover on-the-job injuries, there are some exceptions when the reason behind them is a traffic accident. Your Maryland workers' compensation attorney can advise you on your rights as an injured employee, but you might find it useful to review some information about the "going and coming" rule. 
Application of the Going and Coming Rule: Workers' comp laws provide benefits to qualifying employees who are injured in workplace accidents, but they're primarily directed at incidents that occur while performing job-related tasks. When you're on your way to the work site or headed home, you're considered to be on your own personal time – hence the going and coming rule. Workers have raised arguments over the years that a commute is job-related, but courts have been consistent in rejecting them. As such, if you're involved in an auto crash while you're driving to or from your job, you'll most likely be denied workers' compensation benefits. 
Exceptions to the Going and Coming Rule: As with most legal issues, there are exceptions to almost every rule. You may still be eligible for workers' compensation benefits in Maryland if, at the time of the accident:
You were commuting in a company-owned vehicle;
Your employer makes arrangements for your transportation to and from work;
A major part of your job duties requires you to travel by car;
You were traveling in between different job sites;
You were driving to a conference, meeting, or other work-related event as required by your job; or,
You were on a work errand directed by your employer, such as picking up supplies, making a delivery, or transporting a business associate.
However, even if your situation doesn't fall under one of the exceptions noted above, you may still have legal options as the victim of an auto accident. Instead of filing a workers' comp claim with your employer's insurance company, you can file a personal injury claim with the responsible driver's insurer. You may be able to recover for your medical costs, lost wages, pain, suffering, and other losses.
Contact a Maryland Workers' Comp Lawyer to Discuss Your Options 
If you were hurt in a workplace car accident, it's essential to work with an experienced attorney to ensure you're not wrongfully denied workers' comp benefits because of the going and coming rule. For more information on how we can help, please contact the Law Offices of Steinhardt, Siskind and Lieberman, LLC to set up a free consultation with our Maryland workers' compensation lawyers. We can meet with you at any of our Maryland offices in Glen Burnie, Owings Mills, Ellicott City, or Annapolis.
https://www.steinhardtlawfirm.com/workers-comp-benefits-for-maryland-car-accident-victims/