SSDI Applications: Terminology You Need to Know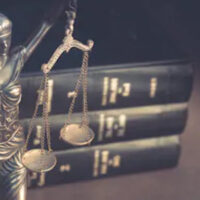 If you're beginning the application process for benefits under the Social Security Disability Insurance  (SSDI) program, there are probably quite a few unfamiliar terms on the forms and instructions. The language is complicated because it's part of thousands of pages of regulations implemented by the Social Security Administration (SSA), where clarity about key disability issues is crucial. For many of the high number of applications that are initially denied, misunderstandings or confusion about the terminology could have been an unfortunate factor.
Your Maryland Social Security Disability lawyer can assist with your claim tell you how these SSDI terms apply to your situation.
Alleged Onset Date: This is the date that you first suffered from a disabling medical condition, which is severe enough to affect your ability to work – either preventing you from doing your job or seriously limiting your capabilities. The ailment must also be expected to last at least one year or be terminal.
Filing Date: The day that SSA receives your application for benefits is your filing date that triggers the claims process. When you're applying for SSDI, the filing date is crucial because you're only entitled to receive benefits retroactively for the previous 12 months. Note that if you're applying for benefits under the Supplemental Security Income (SSI) program, there is no 12-month period of retroactivity. 
Listing of Impairments: Often called the "Blue Book," this term refers to a collection of medical conditions that SSA considers as being serious enough to warrant a finding that you're disabled. The Listings cover 14 categories based upon the system of the human body that's affected by your illness or injury. There are also separate classifications for adult and children Listings. 
Residual Functional Capacity: Your RFC is the highest level of effort you can apply to job-related tasks, considering the circumstances of your limitations. SSA will take into account your physical restrictions, mental issues, or both in determining your RFC. Through this assessment, the claims examiner will decide whether you're able to perform your past job or any other occupations. 
Substantial Gainful Activity: SGA is a financial factor that measures the monthly amount you can make as income under the circumstances of your disability. It's a dollar value that's adjusted for inflation and other factors; for 2019, SGA is $1,220 for most applicants and $2,040 for individuals who are blind. If you're making more than the SGA level for the designated year, your application for disability benefits will be denied by the SSA claims examiner. However, where you can make some income – which is still less than SGA – you may qualify for some SSDI benefits. 
Rely on a Maryland SSDI Attorney for Help with the Process 
For explanations on additional SSDI terminology, please contact the Law Offices of Steinhardt, Siskind and Lieberman, LLC. Our team serves disability clients throughout Maryland from our offices in Glen Burnie, Owings Mills, Ellicott City, and Annapolis. We can help with all stages of the SSDI application process, from filing your claim to reconsideration and disability hearings.
Resource:
secure.ssa.gov/iClaim/dib
https://www.steinhardtlawfirm.com/breaking-down-the-ssas-technical-rationale-in-an-ssdi-denial/