SSA Announced Increase in COLA for 2019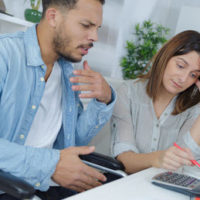 The Cost of Living Adjustment (COLA) for 2019 was recently announced by the Social Security Administration, and the news is good for recipients of Social Security Disability Insurance (SSDI) benefits. For the third year in a row, qualifying individuals will receive a higher amount in SSDI benefits as compared to the previous year. The increase is not arbitrary, as it is linked to various economic factors. Still, the COLA for 2019 will allow your benefits to go further with respect to the goods and services you use every day. A Maryland Social Security Disability lawyer can provide more information, but the answers to some frequently asked questions about COLA and SSDI may help you understand how your benefits will be affected.
What is COLA? The COLA is intended to help SSDI recipients keep up with fluctuations in the price of various goods that many Americans regularly buy and services they use. Inflation causes these costs to increase and decrease over time, so providing an adjustment ensures that your SSDI benefits are enough to cover these goods and services. Without an allowance for COLA, you might otherwise have to dip into savings or seek other sources of income. 
How much is the increase in COLA for 2019? The adjustment raises SSDI benefits at a rate of 2.8 percent, the highest increase since 2012. Some years, there is no change to the COLA. You may have already noticed an increase in your benefits, as the COLA adjustment went into effect starting in January 2019. 
What factors impact the COLA calculation? COLA is related to inflation, but the exact formula is tied to the Consumer Price Index set by the Bureau of Labor Statistics. There are eight primary categories that impact COLA for SSDI benefits:
Food and beverages;
Living accommodations;
Clothing;
Transportation;
The costs of medical care;
Recreation and entertainment expenses;
Education and communication; and,
Other goods and services.
The first seven classifications are clear-cut, but the "other goods and services" is open to interpretation. It includes personal services, such as grooming and hygiene products; incidentals like tobacco and smoking supplies also fall in this category. 
Are there other changes to SSDI in 2019? Another adjustment to SSDI that kicked in January 1, 2019 is the threshold for Substantial Gainful Activity (SGA). For 2018, the amount was $1,180 for most SSDI recipients and $1,970 for individuals who are blind. In 2019, these figures are $1,220 and $2,040, respectively. In the context of SSDI, SGA refers to how a disability affects a recipient's ability to earn a certain level of income. SGA is one factor in determining your eligibility to receive SSDI benefits.
An SSDI Attorney Can Answer Additional Questions About COLA 
If you would like more information on how COLA works or assistance with obtaining SSDI benefits, please contact the Law Offices of Steinhardt, Siskind and Lieberman, LLC. We can schedule a free consultation at one of our offices in Glen Burnie, Owings Mills, Ellicott City, or Annapolis. Our team represents clients throughout Maryland in all areas of SSDI, SSI, disability claims, and related matters.
https://www.steinhardtlawfirm.com/factors-to-consider-when-hiring-a-maryland-ssdi-lawyer/