Factors to Consider When Hiring a Maryland SSDI Lawyer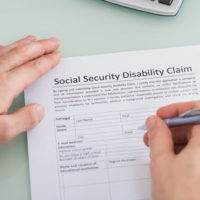 There are many situations where legal issues make you wonder whether to retain legal counsel, and filing for Social Security Disability Insurance (SSDI) benefits could be one of them. An injury, illness, or other medical condition puts you in a difficult financial position. You don't want errors or omissions in the claims process to delay payments, and you certainly want to avoid an outright denial. Hiring a Maryland Social Security Disability attorney to represent you gives you an advantage when filing for SSDI, especially when your health should be your number one priority. Therefore, when you make the decision to work with a lawyer, here are a few factors to consider.
When to Start Your Search 
A large percentage of SSDI applications are denied on at the initial application stage, often due to incomplete information and medical records. When you retain an attorney from the beginning, your claim is less likely to be affected by avoidable mistakes. Still, it's not too late to consult with a lawyer after you were denied. There are options for reconsideration and disability appeals, where a legal advocate can correct errors and supply essential documents to gain approval. 
Potential Resources 
Family, friends, and co-workers may be able to offer referrals for a Maryland SSDI attorney, and some local bar associations maintain a list of firms and lawyers categorized by area of practice. An online search can help, but make sure you conduct separate research to verify qualifications. 
Top Factors in Choosing a Lawyer for SSDI 
Experience and legal knowledge of SSDI and long-term disability law are essential, and you can check these credentials by reviewing the attorney's client base: When lawyers specifically focus on disability law, these claims will make up the bulk of their clientele. For instance, if you find that an attorney's clients are mostly personal injury cases and just one-quarter disability claims, that person may not have the in-depth background necessary to fully protect your interests. 
Other Questions to Ask Your SSDI Attorney 
There are additional factors that are important when you're investigating candidates to represent you. You should request such information as:
How long have you been practicing disability law?
What are the initial tasks you'll complete for me?
Will I need to attend a hearing?
How do you handle billing and other expenses?
Who will be the primary point of contact when I have questions or concerns?
How often will I hear from you on the status of my SSDI claim?
Do you have any former clients I can talk to about your legal services?
Work with a Knowledgeable SSDI Lawyer You Can Trust 
Hiring a disability attorney is not something to take lightly, so you should expect to invest some time and effort in finding the right fit. For more information on our legal services in the area of SSDI claims, please contact the Law Offices of Steinhardt, Siskind and Lieberman, LLC. We can schedule a consultation to review your situation and tell you how we can help with your legal options.
https://www.steinhardtlawfirm.com/5-questions-to-ask-your-maryland-ssdi-attorney/