Maryland Workers' Comp Benefits for Occupational Diseases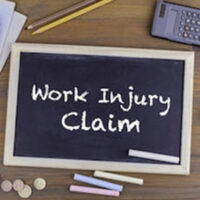 Workplace accidents are common in Maryland, often leading to serious injuries for employees caught off-guard by sudden threats. These incidents aren't the only safety risk to workers, however, as severe occupational diseases can result from on-the-job conditions. The US Centers for Disease Control and Prevention describes potential hazards, how they enter the body, and the medical conditions that employees may acquire due to exposure over several years.
If you suffer from an occupational disease, you may have options to obtain monetary benefits to provide essential financial support during this stressful time. A Maryland workers' compensation lawyer can guide you through the application process, but you may also benefit from reviewing some important information.
Key Differences Between Workplace Accidents and Occupational Conditions: Maryland workers' comp laws cover employees for a wide range of medical conditions, including both injuries and illnesses. If you become sick with an occupational disease, you could qualify for monetary benefits just like someone who was hurt in an accident. The key difference is that it's clear when an injury prevents you from working. When you suffer from a work-related illness, the onset is often over time. There may be no set, identifiable date, though you might be able to trace your occupational disease back to:
The point where you were diagnosed with an ailment;
When you first began treatment by your physician;
The first date you were unable to work; or,
Other relevant points in time.

How Workplace Conditions Can Lead to Occupational Diseases: There are many sources within the work environment that can cause job-related illnesses, many of which may be inhaled by employees during an average day. Others may enter the body through digestion or absorption by the skin. Some general examples include:
Chemicals used in the production process;
Cleaning solutions and related solvents;
Biological agents, such as what might be present in health care settings;
Weather conditions; and,
Many others.
In addition, some medical conditions caused by repetitive stress may constitute an occupational disease, such as carpal tunnel syndrome, extreme back pain, and other health issues. 
Occupational Diseases and Workers' Comp Benefits: Most Maryland employers are required to carry workers' comp insurance to cover the losses of employees who suffer from injury or occupational illnesses. Therefore, your first step is filing a claim with the insurer. Insurance companies are notoriously difficult to deal with when seeking workers' comp benefits, so it's wise to get help from an experienced lawyer. If you qualify, you may be entitled to receive benefits for wage replacement, medical care, and vocational assistance.
Consult with a Maryland Workers' Compensation Attorney About Occupational Diseases 
Your rights as an employee extend to occupational diseases, but the process for filing a workers' comp claim can be challenging. There are strict eligibility rules and complicated legal issues, leading insurance companies to deny payment. To increase the likelihood of approval the first time around, please contact the Maryland workers' compensation attorneys at the Law Offices of Steinhardt, Siskind and Lieberman, LLC. We can provide additional information during a free consultation at our offices in Glen Burnie, Owings Mills, Ellicott City, or Annapolis, MD.
https://www.steinhardtlawfirm.com/5-questions-to-ask-your-maryland-workers-comp-attorney/