5 Questions to Ask Your Maryland SSDI Attorney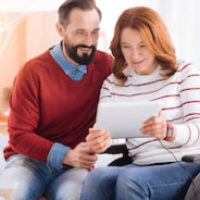 It is definitely a wise strategy to consider working with a skilled lawyer in connection with a claim under the Social Security Disability Insurance (SSDI) program. Getting legal help will increase your chances of being approved right away, and an attorney is very helpful if you have already been denied. However, if you have never hired a lawyer before, you may not know where to begin in finding the right fit for your needs. To ensure you retain the best SSDI lawyer in Maryland for your case, you should be sure to ask the following questions.
Does your practice focus on SSDI cases? Obviously, you want the most qualified SSDI lawyer to represent you in filing a disability claim. You will get a good idea of the attorney's knowledge and experience by finding out how much of the practice is dedicated to SSDI and disability cases. If you determine that the lawyer's client base is not primarily disability matters, you may want to continue your search.

What will I need to prove my SSDI claim? An SSDI attorney will need a wide range of documents to get your claim approved, and you can do your part by supplying available information. Part of your claim will revolve around your medical records describing your illness or injury. Plus, you should also provide details on the physical limitations that result from your medical condition.

How long with the claims filing process take? Every case is different, so you cannot expect your SSDI lawyer to provide an exact date. However, an attorney may be able to provide a ballpark estimate after meticulously reviewing your circumstances. Typically, the process is much shorter if you retain legal counsel to assist with the initial application. If you file the disability claim yourself and it is initially denied, the process takes much longer through reconsideration and appeals.

Do I have to attend a hearing? Again, your specific situation will dictate whether or not you must go to an administrative hearing regarding your SSDI claim. In some cases, where there is overwhelming evidence of your disability and/or your condition appears on the SSA's Listing of Impairments, your lawyer will be able to pursue an "on-the-record" request. You will not have to attend a hearing through this process.

What does an SSDI lawyer cost? Most SSDI attorneys work on a contingency fee basis, where you do not pay upfront and your fees come out of the disability benefits you ultimately receive. The amount is a percentage of your payments, but there is a cap of $6,000. In addition, you will be responsible for paying expenses related to your claim, which are not included in the attorney's fee. The costs of medical records, experts, copying fees, postage, and some travel expenses will also be deducted from your benefits.
Consult with an Experienced SSDI Lawyer About Additional Questions
For more detailed answers custom-tailored to your specific case, please contact the Law Offices of Steinhardt, Siskind and Lieberman, LLC. We can schedule an appointment with an SSDI attorney at any of our Maryland offices in Glen Burnie, Owings Mills, Ellicott City, or Annapolis.
https://www.steinhardtlawfirm.com/advantages-of-ssdi-benefits-once-you-are-approved/