Debunking Misconceptions About Union Membership and SSDI Benefits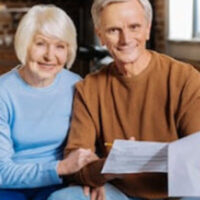 Economic struggles often accompany disability, which is why many people turn to programs managed by the Social Security Administration (SSA) for financial support. The Social Security Disability Insurance (SSDI) program provides monetary benefits if you have a qualifying medical condition that's expected to last more than one year or lead to death. You may also be eligible for benefits through your union membership, which can cause some misunderstandings for individuals in trying to understand how the two work together. A Maryland Social Security disability lawyer can explain in more detail, but some information may also help debunk some of the myths.
Union membership affects your eligibility for SSDI: False.
This first misconception is probably the most important to address first because many people get confused by two seemingly similar – but entirely separate – concepts. You may qualify for SSDI if you cannot work to due to a disability; you may also be eligible for certain union benefits if you become disabled. However, your membership in a union doesn't affect your SSDI benefits if you otherwise qualify.
You'll have to go through the determination on disability twice: False.
Fortunately, many union disability benefits plans parallel the requirements of SSDI. Some even state that members must meet the SSA definition for disability before they're eligible for union-based benefits. This means it's likely you only have to work through a disability determination once, under the SSA analysis.
You cannot receive SSDI benefits if you're receiving a union pension: False.
If you qualify under the SSA requirements for disability, you can receive SSDI benefits in addition to your pension. As such, you could receive extra funds every month to help with living expenses. However, the same is not true for anyone filing for or receiving benefits under the SSA's other plan: Supplemental Security Income (SSI). This program is need-based, so your income may make you ineligible.
You don't need an attorney to assist with coordinating union and SSDI benefits: False.
Though members of a union are not legally required to retain a lawyer for help with SSDI, legal counsel can be a valuable asset in several respects. First, the application process for SSDI is very complicated. Less than one-third of all applicants are approved based upon their initial applications. The process is even more complex for additional stages, including reconsideration, a disability hearing, and appeals. You greatly improve your chances for approval when you have legal help.
In addition, when you have an attorney with experience in disability programs and union requirements, you can ensure you maximize your benefits through both. There may be strategies to coordinate the advantages of your union member, and make the most of SSDI at the same time. When you're disabled and cannot work, every dollar counts.
Talk to a Maryland SSDI Attorney About Union Membership and Your Benefits
While these myth busters may help clarify certain issues on SSDI and union membership, they're very generic in nature. For more customized information, please contact the Law Offices of Steinhardt, Siskind and Lieberman, LLC to set up a no-cost consultation. We serve clients from our Maryland offices in Glen Burnie, Owings Mills, Ellicott City, and Annapolis, and we're happy to help.
https://www.steinhardtlawfirm.com/you-can-no-longer-work-how-to-prove-it-to-ssa/