Can I Get SSDI Benefits for Arthritis?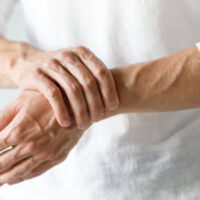 There is no question that arthritis can be very painful and debilitating, but many sufferers wonder whether this medical condition is serious enough to qualify for benefits under the Social Security Disability Insurance (SSDI) program. Generally speaking, just like the regulations that apply to other illnesses and injuries, your arthritis must be so severe that it prevents you from working. Even if you qualify for benefits according to the Social Security Administration (SSA) rules related to your work history, you must meet the rather high bar of having a disabling medical condition.
All SSDI claims are assessed on a case-by-case basis, so only a Maryland Social Security disability lawyer can advise you on whether you may be eligible for benefits for rheumatoid arthritis or other variations of the disease. However, an overview of the general concepts may be useful. 
Arthritis Under SSA Regulations: The medical requirement to qualify for SSDI is that you must have a condition that renders you unable to work and is expected to last more than 12 months. There are two ways that arthritic individuals can meet this standard: 
Arthritis in the Blue Book: SSA's Listing of Impairments has a condition entitled Inflammatory Arthritis under its section on Immune System Disorders. There are multiple provisions on this topic, so you may qualify if your arthritis leads to inflammation of:
Weight-bearing joints;
Peripheral joints involved with executing fine movements, such as hands and fingers;
Joints that impact bodily organs or systems; or,
Other criteria list in the Blue Book.
Residual Functional Capacity (RFC) Assessment: If you do not exactly meet a listing, you may still qualify for SSDI through another evaluation. SSA may request an RFC to determine whether arthritis prevents you from working in your chose profession. Your doctor is required to fill out the form, describing your symptoms and how they affect your ability to do your job.

Proof for SSDI Arthritis Claims: When applying for SSDI benefits, keep in mind that SSA's focus with respect to the medical requirement is whether you can work and earn a certain level of income. As such, you need to gather sufficient documentation and other evidence to support your position. The most important source of information is your medical records, which should include:
Your doctor's diagnosis of a specific form of arthritis;
Physician notes on how your condition imposes physical limitations;
Documentation on the different treatments you have tried to alleviate your arthritis pain, such as surgery, therapy, and prescription medications; and,
X-rays, MRIs, and other lab tests.
A Maryland SSDI Lawyer Can Help With Your Arthritis Claim
As you can see, there are numerous factors involved with obtaining SSDI benefits for rheumatoid arthritis or related conditions. For additional details and personalized legal advice, please contact the Maryland Social Security disability lawyers at the Law Offices of Steinhardt, Siskind and Lieberman, LLC. We can set up a no-cost case evaluation at our offices. Once we review your unique circumstances, we can explain your options and eligibility for SSDI.
https://www.steinhardtlawfirm.com/tips-for-getting-your-doctors-support-in-filing-for-ssdi-in-maryland/