Advantages of SSDI Benefits Once You Are Approved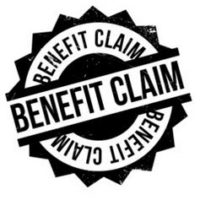 If you suffer from a medical condition that prevents you from working, or limits your work capabilities, you may qualify to receive benefits under the federal Social Security Disability Insurance (SSDI) program. The application process is extremely complex, and it requires you to submit a considerable amount of medical and work-related documentation to support your claim. In fact, it is common for a disability claims examiner to reject your application: More than one-third of claims are denied upon the initial filing, though the percentage of approvals rises considerably when applicants pursue the claim to the next level.
However, the good news is that you qualify for significant benefits once you are approved. With the help of a skilled SSDI attorney, you are less likely to experience delays. The exact nature of your benefits varies according to your unique circumstances, but you may be eligible for:
Coverage of Medical Bills: One of the most valuable benefits for SSDI is reliable insurance coverage for your medical expenses through the Medicare program. Though you do have to pay a monthly premium, your medical costs are significantly reduced as compared to not having insurance. Depending on your injury or illness, your bills could be extremely high without SSDI benefits.
Included in coverage for your medical bills is transportation to and from appointments. If your medical condition limits your ability to get around, you could receive non-emergency medical transportation. In the event of an emergency, you may qualify for an ambulance 
Financial Security: Another advantage of SSDI is the financial security provided by having a monthly income. The amount varies according to the severity of your disability, but it may range from $700 to $1,700 per month. Certain qualifying family members may also qualify for benefits, such as spouses and children under age 18. These dependents may receive around 30 to 50 percent of the amount the primary SSDI recipient receives. The total maximum benefits for a single family cannot exceed 180 percent of the SSDI recipient's amount. 
Work-Related Programs: If your disability still allows you to work, the SSDI program does provide you with occupational benefits. It can be challenging to get back into the workplace after being away due to an injury or illness, so SSDI can help you reintegrate. Financially, these benefits can help with educational expenses, tools, or equipment that you may need for your future employment. The intent is to provide financial security, so you do not endure economic hardship as you prepare to rejoin the workplace.
A Knowledgeable SSDI Lawyer Can Assist with the Claims Process
If you have questions about SSDI or want to know more about the benefits you may be entitled to receive, please contact the Law Offices of Steinhardt, Siskind and Lieberman, LLC to schedule a free consultation. Our SSDI attorneys can review your circumstances and explain how the program applies to your situation. We assist clients throughout Maryland from our offices in Glen Burnie, Owings Mills, Ellicott City, and Annapolis, and we look forward to helping you.
https://www.steinhardtlawfirm.com/how-the-ssas-listing-of-impairments-works-for-ssdi-claims/