A Look at the Four Levels of Social Security Disability Appeals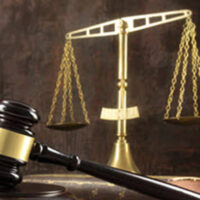 Once you've completed the proper paperwork for Social Security disability benefits and submitted necessary information to the Social Security Administration (SSA), you may think that your application will be approved shortly thereafter. However, the opposite is true in most cases. According to the Annual Statistical Report on the Social Security Disability Insurance (SSDI) Program, just 22 percent of applicants were awarded benefits after filing their initial claim from 2008 to 2017. That means there's a high probability that you won't receive essential financial support promptly – or perhaps not at all.
Your changes of approval of your initial SSDI application increase when you get assistance from a Maryland Social Security disability lawyer, but all is not lost if you've already been denied. There are additional options to appeal, so now is the time to retain legal representation. An overview of the four appeals stages may help you understand the process.
Reconsideration: You can request that SSA take another look at your claim, but the review will be conducted by someone other than the agent who made the initial decision. With a new set of eyes, it may be possible to gain approval through reconsideration. Plus, you're allowed to provide new information in support of your claim. In most cases, you won't need to be present, but you should have an attorney handle reconsideration to ensure there are no mistakes.

Disability Hearings: If your claim is still denied after reconsideration, you can ask to take the matter to a disability hearing. This proceeding is presided over by an administrative law judge (ALJ), who will review your application and consider any new evidence since you submitted it to SSA. At the proceeding, you can present witnesses – such as vocational or medical experts who can better explain your condition and limitations at work. After the disability hearing, the ALJ will issue a decision on the matter and you'll receive the details.

Appeals Council Review: After being denied at a disability hearing, you still have one more option before SSA. The Appeals Council will review the findings of the ALJ, and may simply issue a statement in agreement of the lower body. However, the Appeals Council may determine that further review is necessary. Usually, this means sending your application and all relevant materials to another ALJ for a decision.

Federal Court: If you've gone through all three previous levels of appeal for SSDI benefits, you have the option of filing a lawsuit in federal court. This proceeding falls outside the SSA's purview, but the result is a trial and verdict before a judge.
Learn More from a Maryland Social Security Disability Attorney 
If your application for SSDI benefits was denied, it's essential to have an experienced legal professional assist with the next stages. There are slight increases in the percentage of claims that are approved at the reconsideration and hearing levels, so you need to take the best possible advantage of these odds. To learn how a knowledgeable Maryland Social Security disability lawyer can help, please contact the Law Offices of Steinhardt, Siskind and Lieberman, LLC to set up a free consultation. We have multiple offices in Maryland, including locations in Glen Burnie, Owings Mills, Ellicott City, and Annapolis.
Resource:
ssa.gov/policy/docs/statcomps/di_asr/2018/sect04.html
https://www.steinhardtlawfirm.com/vocational-rehab-services-available-under-social-security-disability-programs/