5 Helpful Resources for Maryland Residents with Disabilities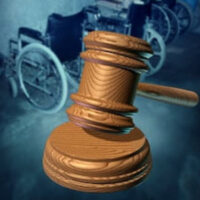 As people across the globe deal with implications of the COVID-19 virus, there are some serious consequences that affect individuals closer to home in Maryland. Those suffering from disabling medical conditions face greater challenges as it is, and this stress is only worse under emergency circumstances. Fortunately, if you're already receiving Social Security disability benefits, there should be no interruption in your payments.
However, there are additional places you can turn to when in need of support, many of which are administered by the Maryland Department of Disabilities. Though the offices are officially closed, it's still possible to contact the MDOD for assistance. As a reminder of some of the programs available for those with disabilities, this list of resources may be a helpful reference. 
Housing and Accommodations: If you have an urgent need for living accommodations, there are programs for housing assistance and support for the homeless. Some homeowners and renters may also qualify for help with mortgage, rent, and utility bills, to ensure they remain in a safe, secure residential environment while quarantined.
Individuals with disabilities who are interested in purchasing a new home in the future may benefit from services like homeownership counseling, especially MDOD guides specially prepared for prospective homeowners with disabling medical conditions. There are numerous publications available if you require home modifications or universal design to accommodate your needs. 
Transportation: MDOD, along with other federal, state, and local agencies, coordinates essential travel for those with disabilities. These programs may run in limited capacity because of the current state of emergency, but the MDOD contact page can provide additional information about:
Fixed route services, such as subways, trains, light rail, and lift-equipped buses;
Taxis and taxi access, including a voucher service in Anne Arundel County that provides discounts for qualifying individuals;
Paratransit through the Maryland Transit Administration, for those who need transportation but cannot be accommodated by fixed route services;
Vehicle modifications, if you have or are purchasing a vehicle that needs special equipment.

Maryland's Assistive Technology Loan Program: Some Maryland residents may qualify to obtain low-interest loans to purchase equipment to live, work, and learn – and occupy their time while self-quarantining for COVID-19. The program is extended to the family members of those with disabilities as well.
Employment Assistance: If the current situation has affected your job, you may qualify for help getting a new one during this crisis or after things have returned to normal. There are services to assist with preparing your resume and writing cover letters, as well as consulting with advisors on tips for the interview process.

Maryland Social Security Disability Attorneys

If you're experiencing obstacles in the area of Social Security disability law, you should reach out to an experienced, knowledgeable Maryland Social Security disability lawyer. Our team at the Law Offices of Steinhardt, Siskind and Lieberman, LLC can assist in coordinating with various disability resources, so please contact our firm with questions. We can advise you via phone consultation from our offices in Glen Burnie, Owings Mills, Ellicott City, or Annapolis, MD.
 https://www.steinhardtlawfirm.com/tips-for-spending-your-social-security-disability-benefits-wisely/