Workers' Comp Laws For Maryland Public Safety Employees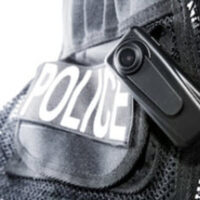 Police officers, fire fighters, paramedics, and other first responders face innumerable hazards and threats as part of a day's work. It is no wonder public safety workers rank high for injury claims. According to the Maryland Workers' Compensation Commission (MWCC), public safety workers represent around 12 percent of the total workplace injuries reported across all industries. Plus, at almost 9 percent, police officers rank in the Top 3 for all claims. These figures include injuries resulting from accidents and work-related conditions, as well as occupational diseases.
If you suffer from a medical condition related to your job as a public safety worker, Maryland's workers' comp laws provide benefits for medical expenses, wage replacement, and disability. However, there are some unique factors that work in your favor. A Maryland public safety injury lawyer will ensure you take advantage of the following laws that apply to your circumstances.
Higher Compensation for Certain Injuries 
Maryland workers' comp laws base certain disability payments on tiers, which are used to determine the number of compensable weeks. When a civilian suffers from a disability within a minor tier, benefits are a percentage of the average weekly wage (AWW). For 2022, the maximum is $114. Public safety employees are bumped up to a higher tier, so the amount is $257. You still qualify for
 Notice to Employer 
All workers are required to report injuries from an accident within 10 days after it occurs, so the same deadline for civilians and public safety employees. If you suffer from an occupational disease, you have one year from the date you know or have reason to believe you developed the ailment – usually measured by when you were diagnosed. 
Presumption for Public Safety Employees 
One of the most important ways that Maryland workers' comp laws benefit police officers, fire fighters, and paramedics is through the legal presumption on certain occupational diseases. If you suffer from hypertension, heart disease, and other conditions listed in the statute, it is presumed that your ailment is job-related. You do not need additional proof linked your disease to your employment. However, your employer has the opportunity to rebut the presumption with evidence to the contrary.
 Choice of Physicians: Employees in any industry are allowed to choose their own health care providers, so there are no restrictions on where you seek medical care. However, the insurance company might challenge certain types of treatment. You might not have a choice if the insurer requests that you go through an independent medical exam with one of the company's doctors.
A Maryland Public Safety Injury Attorney Can Provide Additional Information 
You deserve the special considerations allowed for public safety employees under Maryland workers' comp laws, so it is important to enforce your rights if you were injured on the job. For more information on your benefits and the legal process, please contact the Law Offices of Steinhardt, Siskind and Lieberman, LLC. We can schedule a no-cost case evaluation at our locations in Glen Burnie, Owings Mills, Ellicott City, or Annapolis, MD.
Source:
wcc.state.md.us/PDF/Publications/AR_2021.pdf