Work Incentive Programs for Recipients of Social Security Disability Benefits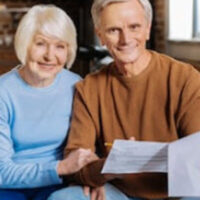 Social Security disability programs provide financial support for individuals who cannot work because of a medical condition, but the benefits extend beyond forwarding funds on a monthly basis. The Social Security Administration (SSA) also offers work incentives aimed at achieving two objectives:
Helping recipients re-enter the workforce where possible; and,
Reducing the implications of working on the benefits they receive.
As admirable as these goals may be, the details regarding work incentive programs are complicated. You could put your benefits at risk by earning an income, so consult with a Maryland Social Security disability lawyer before participating. Still, an overview may be helpful. 
Trial Work Period: If you want to test the waters about working again, you can receive the full amount of your current disability benefits for up to nine months. The months don't need to be consecutive, which gives you some flexibility in determining whether you can return to the workforce. 
Blind Work Expenses: Working individuals who are blind will not have their benefit payments adjusted to account for workplace expenses. Examples include costs for transportation, a support dog, and other features that enable you to work. These amounts are deducted from your wages before determining your employment income. 
Plan to Achieve Self-Support (PASS): The program provides advantages for your future, allowing you to save money for training, education, or other work-related investment when you do go back to work. If you're approved, the funds you set aside are not considered in calculating your monthly benefit amount. 
Student Earned Income Exclusion (SEIE): Individuals under 22 years old who are attending school may qualify for this program, which shields up to a certain amount of your income. Your wages are excluded when determining benefits payments. The SEIE amount for 2020 is $1,900 per month and $7,670 for the year.
Continued Medicaid Eligibility: If your income and benefits are above a certain level, you might normally be disqualified from Medicaid coverage; this program is designed to avoid that result. Some individuals will be considered eligible if you rely on Medicaid in order to work. 
Ticket to Work: SSA realizes it's not easy to return to the workforce without vocational support and employment services, especially if you've been away for awhile OR have never worked before. This program involves consultation and assessment to assist you in finding a suitable, satisfying career. There are also options for placement through employment networks, so you're in a better position to become financially independent.
Reach Out to a Maryland Social Security Disability Attorney 
This information should help you understand the basics about SSA work incentive programs, but there are many other nuances to the laws. Because your benefits could be eliminated or reduced, it's important to work with a skilled lawyer regarding your options. Our Maryland Social Security disability lawyers at the Law Offices of Steinhardt, Siskind and Lieberman, LLC can explain the details and eligibility rules, so please contact our firm for more information. We can set up a no-cost case evaluation at our Glen Burnie, Owings Mills, Ellicott City, or Annapolis, MD locations.
https://www.steinhardtlawfirm.com/understanding-medicare-and-medicaid-for-social-security-disability/