When A Representative Payee May Be Needed For SSI Recipients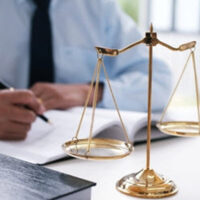 Though there are additional non-medical requirements, only individuals with disabling conditions qualify for Social Security Disability Insurance (SSDI) or Supplemental Security Income (SSI) benefits. As a result, the nature of their disability can sometimes make it difficult to manage certain financial matters. To ease this burden, the Social Security Administration (SSA) program for SSDI/SSI representative payees. By completing the proper forms, an individual can be appointed to manage the monthly benefits for a recipient.
However, a representative payee serves a purpose that is more than just convenience. Some SSDI/SSI recipients live in situations that prevent them from making the best choices about the funds and care they receive. It is wise to discuss your circumstances with a Maryland Social Security disability lawyer, but you can review some information about why a representative payee may be needed.
The individual's medical condition affects fiscal decision-making. The most obvious reason a representative payee should be appointed is that the recipient is compromised because of mental health issues. With certain conditions, such as Down syndrome, Alzheimer's disease, and some forms of dementia, the person struggles to apply the funds in an appropriate way. The representative payee can serve as a manager to ensure the benefits are applied appropriately.
 The beneficiary has issues with alcohol or drug abuse. SSDI/SSI benefits are intended as financial support for living expenses, and the payments are made to the recipient on a monthly basis. Someone with addiction problems may not use the funds for appropriate expenditures, so they are more likely to fall short when it comes to life necessities. A representative payee can handle the money for the most important needs, and then give the beneficiary spending money for other items.
A SSDI/SSI recipient is vulnerable to abuse because of the residential arrangement. Financial exploitation is a risk when unscrupulous individuals prey on a beneficiary's weaknesses, whether in an assisted living facility or the home environment. The individual may feel intimidated or be subjected to threats; in other situations, stealing Social Security benefits from the recipient is subtle and goes unnoticed. A representative payee who manages the funds can protect the beneficiary from theft
 The beneficiary is a minor. All children are under a legal disability until they reach adulthood, but those with a medical disability will also have dealings with SSA. Parents act as their guardians for many purposes, and a parent can be named as the representative payee for Social Security disability as well. When the child turns 18 years old and still qualifies for benefits, a parent can continue in this role to assist with managing them.
 Talk to a Maryland SSDI/SSI Attorney About Representative Payees
The point of Social Security disability benefits is medical care and financial support, but some recipients may not be able to handle these responsibilities on their own. The representative payee program is effective for addressing many of these concerns, so please contact the Law Offices of Steinhardt, Siskind and Lieberman, LLC to learn more. We can schedule a no-cost case evaluation at our Maryland offices in Glen Burnie, Owings Mills, Ellicott City, or Annapolis, MD.
Source:
ssa.gov/payee/index.htm