What Workers' Comp Benefits Are Available For Maryland Police Officers?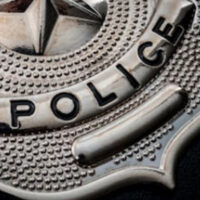 Maryland police officers at all state, county, and local levels put their lives on the line every day to protect and serve the public, and disturbing statistics reveal the dangers of the job. According to the Maryland Workers' Compensation Commission (WCC), law enforcement represents the top claims filed in the state every year. There are more than 2,000 reported cases, putting police in the #1 spot for industries with more than 100 claims. In total, these officers account for 9 percent of all workers' comp cases.
Fortunately, the Maryland workers' compensation system not only covers police officers, but they also offer additional protections. Essentially, the laws recognize the stresses and hazards of the position, so there are favorable provisions when it comes to workers' comp benefits. It is important to work with a Maryland police officer injury lawyer to ensure you take advantage of all options, but a summary of the basics is useful.
Police Officers' Workers' Comp Benefits 
If you work for any police force that operates within the State of Maryland, you are covered by the workers' comp system. You may be entitled to benefits for any injuries you receive in a workplace accident while performing job-related tasks; the laws also provide benefits for individuals who suffer from occupational diseases.
You do not need to prove that there was negligence or misconduct behind your injuries, since the laws establish a no-fault system. To obtain benefits, you must notify your employer about your injuries within 10 days. Depending on the circumstances, you may recover:
Expenses for all medical care that is reasonable and necessary to treat your injuries;
Wage replacement;
Total or partial disability, which may be temporary if you can return to work or permanent for serious injuries; and,
Vocational rehabilitation, if you are unable to go back to work and must train for a new position.
In addition, death benefits are available for surviving family members when a police officer dies in the line of duty.
How the Public Safety Officer Presumption Works 
This is a special consideration for law enforcement when it comes to occupational illnesses. The stresses of the job often lead to high levels of hypertension and heart disease, but there can be challenges linking these conditions to employment.
As such, Maryland workers' comp laws provide for a legal presumption with certain medical conditions. A police officer does not need to prove that the occupational ailment is job-related: It is assumed that the illness is associated with workplace conditions, and no additional evidence is necessary.
Rely on a Maryland Police Officer Injuries Attorney for Assistance 
Hard-working law enforcement officers deserve the special considerations they receive under Maryland workers' comp laws, but favorable treatment is not automatic. Legal help is critical, and our team at the Law Offices of Steinhardt, Siskind and Lieberman, LLC is ready to serve your needs. Please contact our offices in Glen Burnie, Owings Mills, Ellicott City, or Annapolis today to speak with a skilled workers' compensation lawyer. We can schedule a free consultation to discuss specifics.
Source:
wcc.state.md.us/PDF/Publications/AR_2021.pdf