What To Do If Your Long Term Disability Claim Is Denied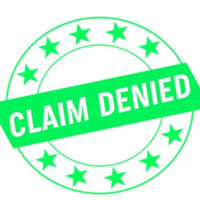 For those who carry long term disability insurance through an employer benefits package, your policy is probably the first place you will turn if you cannot work. LTD benefits provide essential financial support when you are unable to earn an income, regardless of whether your medical condition is related to employment. These plans are governed by the Employee Retirement Income Security Act (ERISA), so there are protections in place for workers when dealing with insurance companies. Still, despite strict ERISA regulations, insurers often deny claims for long term disability – at times, for wrongful reasons that violate the law.
Fortunately, a denial of LTD benefits does not mark the end of your claim. There is an appeals process, which may include multiple levels of review. You will get another chance to prove that you are entitled to long term disability, and a Maryland long term disability lawyer can assist with appealing a denial. There are a few tasks that you can handle to support your attorney's efforts, so keep the following in mind:
What to do About an LTD Denial 
Initially, you should note that timing is crucial with appealing the insurance company's denial of your long term disability claim. The deadlines will be spelled out in your policy, and you can get additional details from your plan administrator. Within the applicable timeframe, you should undertake a few tasks:
If you do not already have one, obtain a copy of the LTD policy plan documents and summary plan description.
Carefully analyze the denial letter from the insurance company to determine the reasons why your claim was rejected. You might need to supply additional information or correct mistakes.
Consult with an experienced LTD denials lawyer for assistance with next steps. Long term disability appeals must go through the administrative process, which usually means an internal review by the insurance company. This is required before you can file a lawsuit in court. 
How You Can Support Your Lawyer 
Best practices with LTD include retaining an attorney for preparing your initial claim, rather than waiting for a denial. When you are facing an appeal situation, however, the key will be gathering and supplying essential information. There are ways you can support your lawyer's efforts, which may include:
Accessing missing medical records and forwarding them to the insurer;
Considering additional lab tests and screenings that may help prove disability;
Working with your treating physicians and specialists to obtain written opinions about your medical condition;
Retaining vocational experts who can draft opinion letters on your ability to work in your own position – or in "any occupation," which is a requirement in some LTD policies.
Trust Our Maryland Long Term Disability Attorneys to Assist with Appeals 
If your claim for LTD benefits was denied for questionable reasons, it is critical to retain experienced legal counsel right away. To learn more, please contact the Law Offices of Steinhardt, Siskind and Lieberman, LLC in Glen Burnie, Owings Mills, Ellicott City, or Annapolis, MD. We can schedule a free consultation to advise you on long term disability appeals.
Source:
dol.gov/general/topic/retirement/erisa#:~:text=The%20Employee%20Retirement%20Income%20Security,for%20individuals%20in%20these%20plans