What Does A Maryland Workers' Comp Fraud Investigator Do?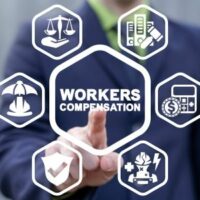 If you have ever been tempted to fudge information in connection with workers' compensation benefits, a key point should make you think twice: Making fraudulent statements on an initial application is a crime, and you could even face charges by being dishonest after you are approved. Under Maryland workers' compensation laws, you can be arrested for a misdemeanor or felony offense. For a conviction, you could be sentenced to jail time and fines, and must deal with the collateral consequences for having a criminal record. You will also be ordered to pay back benefits unlawfully received.
You might wonder if anyone could gather enough evidence to support criminal charges for workers' comp fraud, but keep in mind that insurance companies are for-profit businesses. They will thoroughly investigate claims and may even employ the services of a fraud investigator to seek out dishonesty. You should not need to provide bogus statements if you truly qualify, so trust a Maryland workers' compensation lawyer before resorting to criminal activity. The job of a fraud investigator is to root out misconduct through the following strategies. 
Tactics Fraud Investigators Use 
The nature of the workers' comp process enables employees to include false information when applying for benefits, ranging from a statement about physical limitations to completely fabricating medical records. Insurers protect against these losses by thoroughly investigating before approving claims, and they may continue to probe as long as you are receiving benefits. The strategies used by fraud investigators might shock you, but they are typically legal and not a violation of privacy in a public place. For instance:
An insurer's employee may follow your daily activities to confirm your workplace injury or occupational disease.
Fraud investigators can monitor your social media comments, photos, videos, and other content. There are ways to work around privacy settings.
A person probing your activities may gain access to surveillance video to prove fraud.
How to Avoid Fraud Allegations 
The most obvious tip is to never make false statements or misrepresentations in connection with any workers' comp communication. However, your employer's insurance company may find something questionable in your application, since even innocent mistakes can lead to a probe. The best way to avoid accusations that you are not being truthful is:
Seek medical treatment immediately, as delays create the impression that you were not injured badly.
Attend ALL doctor's appointments after your initial treatment or reschedule as necessary.
Stay off social media, or at least consider restricting your activities. Your privacy settings do not prevent your friends from tagging, check-in's, and other content – and their settings might reveal too much about you.
Consult with an attorney when applying for benefits and other dealings with the insurer.
Get Legal Help from a Maryland Workers' Comp Lawyer About 
If you qualify for workers' comp benefits, there is no need to supply false information or worry about being denied. However, legal help is critical so please contact the Law Offices of Steinhardt, Siskind and Lieberman, LLC. We can schedule a free consultation to explain details.
Source:
mgaleg.maryland.gov/mgawebsite/laws/StatuteText?article=gle&section=9-1106&enactments=false