Violence In Health Care: Maryland Workers' Comp Laws Protect Employees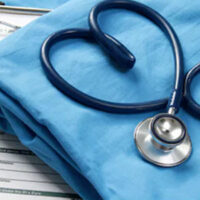 It may come as a surprise to learn about the high incidence of injuries and illnesses among health care workers, but it is even more shocking to learn that workplace violence plays a significant role. The Joint Commission, a nonprofit group that accredits hospitals and health care organizations, reports that employees in this sector are 20 percent more likely to be the victim of attacks than workers in other industries. A whopping 75 percent of all workplace assaults reported to OSHA were in health care settings, for a total of 18,750 injured employees every year. One victim, a member of the Maryland Emergency Nurses Association, stated that her life, safety, and family were threatened to the point that she needed security to escort her to the parking lot.
Violence in the workplace is intolerable, but the prevalence in health care is obviously cause for concern. It is a comfort to know that state workers' compensation laws cover these incidents, and a Maryland hospital worker injuries lawyer can assist with the claims process. An overview is also helpful for understanding your rights.
Workers' Comp Laws in Maryland 
While workplace violence involves extreme circumstances, almost any medical condition incurred through employment is covered by the state workers' comp system. If you are a hospital employee who was performing job-related tasks when attacked, you may be entitled to amounts for:
Medical costs to treat your injuries;
Wage replacement for time off work;
Total or partial disability, on a permanent or temporary basis; and
Other benefits designed by statute.
All Maryland organizations with one or more employees are required to carry a policy to cover work-related medical conditions. As such, hospital workers must file an insurance claim to obtain workers' comp benefits. If the insurer denies or offers to pay a lowball amount in benefits, you can take next steps with the Maryland Workers' Compensation Commission. 
Additional Options for Injured Employees 
Filing a workers' compensation claim is your sole remedy in most cases of work-related medical conditions, including injuries caused by workplace violence. Hospital workers are barred from pursuing a lawsuit in court. From the description above, you can see that pain and suffering is NOT among the benefits you are eligible to receive.
Still, there are some exceptions to workers' comp being the exclusive remedy. A hospital employee may be able to file a lawsuit against the facility if the assault was committed by a coworker. Part of an employer's obligation to keep workers safe involves making reasonably prudent decisions when hiring. The hospital may breach its legal duty by employing a person with a known history of criminal acts or violence. In a civil lawsuit, you could recover amounts for pain and suffering.
Talk to a Maryland Workers' Compensation Attorney About Legal Remedies 
To learn more about your options after suffering an attack at work, please contact the Law Offices of Steinhardt, Siskind and Lieberman, LLC today. We can set up a free consultation with a hospital worker injuries lawyer who will explain Maryland workers' comp laws.