Understanding Maryland SSDI Claims: The Key Is Your Own Insurance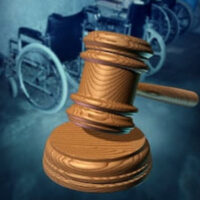 While many individuals who suffer from a disabling medical condition may qualify for benefits under the Social Security Disability Insurance (SSDI), the complex web of laws and regulations certainly does not make the claims process easy. Around 25-30 percent of all claims are denied at the initial application stage because of the complicated legal concepts, usually because applicants do not fully understand what SSDI is and how it works. This confusion about the process manifests as errors and omissions, in turn leading the Social Security Administration (SSA) to deny claims.
Often, the best way to grasp a complicated topic is by explaining it in the context of something you DO understand. With SSDI, the analogy comes from part of the name: Insurance. You have an advantage when you work with a Maryland Social Security disability lawyer from the very earliest stages of applying for disability; however, you can grasp the relevant concepts when you view SSDI as a form of insurance.
Paying Premiums = Your Work: When you purchase auto, homeowners, or business insurance, you pay the insurer premiums in exchange for financial protection. In the event that the subject of the policy suffers loss or damage, you are covered if you uphold your end of the bargain. SSDI works in a similar fashion, except that you pay premiums through mandatory deductions from your paycheck. In this context, upholding your end of the bargain is accumulating sufficient work "credits" through the months you work for your employer. 
File a Claim = Apply for SSDI: If your car, home, or business does sustain loss, you seek compensation under your insurance policy by filing a claim with the insurer. You will need sufficient documents and other proof regarding the cause and among of the loss. Likewise, when you are seeking disability benefits under SSDI, you will file a claim with SSA. You need solid evidence of:
Your work history; and,
Your disabling medical condition. 
Claims Denial = More Information: Insurance companies often deny claims if you do not include adequate proof, but you can provide additional details to support your position. If you are denied SSDI, you also have options besides just accepting SSA's decision and walking away. You can seek reconsideration, where a claims examiner reviews the information you submitted – along with any additional medical evidence that you obtained since your initial application. Many applicants are approved after reconsideration, but additional steps include:
Requesting a disability hearing, where you can testify, bring in medical experts, and make arguments to convince the judge to approve SSDI benefits; and,
Filing an appeal of SSA's decision in court.
Our Maryland SSDI Attorneys Can Explain in More Detail 
It is easier to understand SSDI when you think of it as insurance, but knowing the basics is typically not enough to get SSA approval. Instead, you can trust our team at the Law Offices of Steinhardt, Siskind and Lieberman, LLC for legal help. For more information, please contact us to schedule a free consultation at our main office in Glen Burnie or other satellite locations in Maryland.