Understanding Disability Benefits Under Maryland Workers' Compensation Laws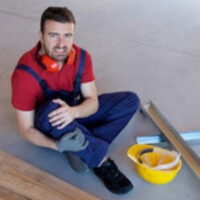 If you were hurt at work or suffered from an occupational disease, it is encouraging to know that Maryland workers' compensation laws were enacted to support you and your financial needs. The statute specifically covers employees who suffer from "accidental personal injury," which includes any medical condition that arises out of and in the course of employment. If you qualify and comply with the required deadlines, you can obtain workers' compensation benefits for all medical care necessary to treat work-related injuries or an occupational disease. Those who miss work may also be entitled to wage replacement for time off.
However, there is an additional category of benefits that leads to some confusion among employees: Disability – total versus partial AND permanent versus temporary. The concepts are complicated, but they are important for maximizing the amount you can receive. A Maryland workers' compensation benefits lawyer will protect your interests, and an overview may help you understand disability benefits.
Two Approaches for Assessing Disability: There are a total of four types of workers' comp disability benefits available in Maryland, but they are based upon two key distinctions:
Whether the medical condition is temporary or permanent; and,
Whether it leads to total or partial disability. 
As such, an employee suffering from a work-related ailment could be either totally or partially disabled – on a permanent or temporary basis.
Types of Workers' Comp Disability in Maryland: There are varying levels of financial support and work accommodations based upon where your medical condition falls within the disability classifications. Ranging from minor to more severe health issues, the types of disability benefits available may include:
Temporary Partial Disability: An injury or ailment may affect your ability to work, but it is not completely debilitating and you are expected to recover. In such a case, you may be entitled to temporary partial disability benefits equal to 50 percent of the difference between:
Your average weekly wage; and,
What you are able to earn while recovering. 
Temporary Total Disability: Though not permanent, some medical conditions may render you completely unable to work. For temporary total disability, you may qualify for 66 percent of your average weekly wage.
Permanent Partial Disability: You may be able to work again, but a permanent medical condition is one from which you will never recover and it will impact your life going forward. Permanent partial disability is calculated according to the affected body part and severity of the harm.
Permanent Total Disability: Complete loss of sight, limbs, extremities, and related injuries will likely be classified as permanent total disability. Qualifying employees may receive 66 percent of their weekly wage.
Our Maryland Workers' Comp Benefits Attorneys Can Explain Details 
This summary should help you understand how disability benefits work, but it is wise to retain an experienced lawyer to advise you on your workers' claim. Our team at the Law Offices of Steinhardt, Siskind and Lieberman, LLC is ready to assist, so please contact our Maryland offices in Glen Burnie, Owings Mills, Ellicott City, or Annapolis to set up a no-cost consultation.
Resource:
mgaleg.maryland.gov/mgawebsite/Laws/StatuteText?article=gle&section=9-101&enactments=true