Top OSHA Citations Against Maryland Employers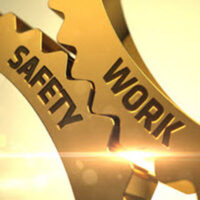 As part of its efforts to reduce the potential for serious workplace accidents and protect employees, the Occupational Safety and Health Administration (OSHA) conducts inspections of companies across the US. The review may be entirely random or triggered by a complaint or tip, but inspectors meticulously scrutinize a company's conditions, safety practices and policies, and many other factors. Examiners use a checklist for compliance with general OSHA regulations, as well as safety standards specific to different industries. Violations could lead to citations for Maryland employers, potentially leading to fines, license suspensions, and other penalties.
On an annual basis, OSHA compiles all these citations and separates them into categories for purposes of planning and policy. If you are an employee, it is important for you to know the most frequently cited standards so you can protect yourself from workplace accidents in Maryland. Top OSHA violations include:
Fall Protection: Falls are a risk in any workplace, but they occur with alarming frequency in construction. Employers must safeguard employees working at a height or on narrow platforms by implementing appropriate fall protection measures. Examples include guardrails, toe boards, and safety harnesses and nets. 
Hazard Communication: There is a high risk of injury for employees working around hazardous chemicals, so OSHA has enacted regulations regarding how companies must communicate various forms of information. Employers are also required to train employees on classifications of hazardous materials, labeling, and safety data sheets. Without proper training, workers could mishandle chemicals or be unable to respond to a spill.
Requirements for Scaffolding: In addition to fall protection, companies must comply with strict standards on assembling and disassembling scaffolding structures. The regulations cover:
Platforms supported by legs or frames;
Scaffolding that is suspended from an overhead structure by rope or straps; and,
Scissor lifts and aerial lifts, both mechanized and manual. 
Lockout/Tagout Violations: This topic refers to how employers manage hazardous emissions from electrical, mechanical, pneumatic, chemical, and other sources. Lockout/tagout regulations cover the practices for disabling machinery to prevent hazardous energy release. Employees working in the vicinity of escaping energy could suffer electrocution, burns, crushing, lacerations, amputation, broken bones, and many other types of injuries.
Respiratory Protection: Workers in many industries are exposed to dust, fogs, viruses, vapors, fumes, and sprays in connection with performing job-related tasks. These materials can lead to serious respiratory conditions, such as cancer, asthma, lung disease, and many other potentially life-threatening occupational illnesses. OSHA has established standards for respirators, masks, and related respiratory equipment to prevent inhalation, so noncompliance could lead to a citation.
A Maryland Workers' Comp Attorney Can Assist with the Claims Process
 This list of the most frequently cited OSHA standards may be useful, but on-the-job accidents can occur even when your employer complies with regulations. Fortunately, you may qualify for benefits under the workers' comp system, including medical costs, wage replacement, and others. For more information on your rights, please contact the Maryland workers' compensation lawyers at Law Offices of Steinhardt, Siskind and Lieberman, LLC to set up a free consultation.