Tips When Researching Maryland Social Security Disability Attorneys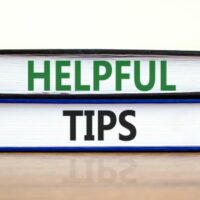 A disabling medical condition impacts your ability to earn an income and support your household, so it is encouraging to know that there are systems in place to provide financial assistance. Under the two disability programs managed by the Social Security Administration (SSA), you may obtain benefits if you qualify. Both require you to prove that you have a disabling medical condition that is expected to last a year or become terminal. There are work history requirements to be eligible for the Social Security Disability Insurance (SSDI) program, while Supplemental Security Income (SSI) is needs-based.
However, there is much more to getting SSDI/SSI benefits than this brief summary. SSA rules are extremely strict and highly complex, so retaining legal counsel will help you navigate the process. As you are considering options, here are some tips on choosing a Maryland Social Security disability lawyer.
Start Your Search Early: You should begin researching candidates as soon as you have concerns about an injury, disease, or other ailment that will affect your ability to work. The sooner you can develop a strategy for medical care and/or exiting your job, the better foundation you create for filing your application for SSDI/SSI benefits. If you have already been denied, there is still time to gain the benefits of legal help.
 Review the Firm's Practice Areas: Getting information about experience can be tricky, because you want assurances that are more than just the number of trials or years in practice. One recommendation that can tell you a lot is finding out how much of the attorney or firm's practice focuses on Social Security disability cases. If the majority of clients are people like you with disability claims, this is a good sign.
 Ask About Initial Strategy: A lawyer will conduct a thorough investigation as part of figuring out a full plan, but he or she should be able to provide some basics after reviewing the facts of your case. Depending on your situation, the SSDI/SSI claims process may include:
Filing an application;
Updating SSA if new medical information becomes available;
Requesting reconsideration after a denial of your application;
A disability hearing; and,
A trial. 
Request Information on Legal Costs: An important detail you will want to know before hiring a Social Security disability lawyer is how to pay for legal services. You can expect a contingency fee arrangement, in which you do not pay attorney's costs if you do not recover any disability benefits. If you do, your fees are a percentage of the award. SSA has fixed rules on these costs, setting a limit of 25 percent and maximum of $6,000 for legal costs.
Our Maryland SSDI/SSI Attorneys Can Provide Details on Our Legal Services
Our team at the Law Offices of Steinhardt, Siskind and Lieberman, LLC has the experience and skills you need to get rightful Social Security benefits. To learn more about how we can help, please contact our Maryland offices in Glen Burnie, Owings Mills, Ellicott City, or Annapolis. We can set up a free case review with a knowledgeable SSDI/SSI lawyer.
Source:
ssa.gov/benefits/disability/