Tips For Your First Doctor's Appointment After A Maryland Workplace Accident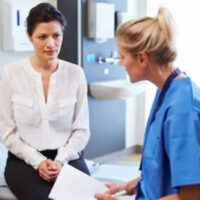 Getting hurt in a workplace accident will probably be one of your worst on-the-job experiences, but there is one factor that might reassure you when things seem rather chaotic. Under Maryland's workers compensation statute you are allowed to visit your own doctor for treatment. This gives you some comfort compared to being forced to see an unfamiliar physician chosen by your employer. You might opt to see your primary care physician, seek same-day treatment as necessary from an urgent care center, or head to the ER for injuries that constitute an emergency.
While getting proper care is the obvious first priority, there are few things to keep in mind during your first visit to a doctor after a workplace injury. Along with retaining a Maryland workers' compensation lawyer, your words and actions can go a long way. By following a few tips, you may receive your proper benefits promptly, so keep some basic information in mind.
 Tips When Seeking Post-Accident Medical Care: One of the most critical pieces of information for establishing your right to workers' compensation benefits is your medical records. Your treating physician will generate a considerable amount of information through inputting your interactions and conversation into the medical records for your encounter. Therefore:
Be honest when describing your pain, symptoms, and limitations. Do not exaggerate your injuries, which can lead to problems with credibility.
If you are required to fill out any forms when receiving care, make sure to be accurate about all details.
Make sure to go into great detail about all symptoms, how they impact your ability to work, and the ways they affect your personal life. Mention all injuries, no matter how minor they may seem.
Follow all doctor's orders for at-home care and limit your physical activities.
Always attend all appointments for treatment by your physician and other specialists through referrals. 
Overview of Workers' Comp Benefits: Following these tips for receiving medical care after a workplace accident will support your claim and give you an advantage with quick approval. If you meet all eligibility rules and comply with legal requirements, you can recover amounts for treatment of your injuries. Medical benefits cover all care that is reasonable and necessary to address your injuries, even into the future. Plus, you may also be eligible for:
Wage replacement if you missed work because of a workplace accident;
Disability benefits, which can be total or partial – and temporary or permanent under the circumstances;
Vocational rehabilitation to assist with education and training, if you cannot return to your position; and,
Death benefits, for survivors who lost a family member in a work-related accident. 
Our Maryland Workers' Compensation Attorneys Will Guide You Through the Process
Your first doctor's visit after a workplace accident is very important, but you can rely on the Law Offices of Steinhardt, Siskind and Lieberman, LLC to handle legal details. To learn more, please contact our firm to set up a free case review. We can meet with you at our offices in Glen Burnie, Owings Mills, Ellicott City, or Annapolis, MD.
Source:
mgaleg.maryland.gov/mgawebsite/laws/StatuteText?article=gle&section=9-660&enactments=False&archived=False