Three Approaches SSA Uses To Evaluate Disability For SSDI/SSI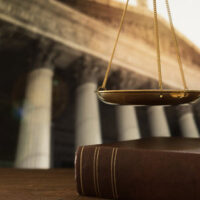 Though many factors affect eligibility for the two federal disability programs managed by the Social Security Administration (SSA), both share a common element: You must meet the medical requirement to be approved for Social Security Disability Insurance (SSDI) and Supplemental Security Income (SSI). As a general rule, the SSA rules on disability require that you suffer from a disabling medical condition that is expected to last at least 12 months and interfere with your ability to work.
However, there are more specific, stringent regulations on determining disability in specific cases. The rules essentially establish three approaches that SSA uses to evaluate the medical requirement, and it is important to know how your claim will be assessed before you apply for Social Security disability. Your Maryland SSDI/SSI attorney can explain the details, though a summary is also helpful.
Your Medical Condition Matches a Listing: SSA publishes a Listing of Impairments, commonly known as the "Blue Book" for purposes of disability determination. The publication includes numerous medical conditions, organized into 14 different categories based upon the system or part of the body that is affected. If you have an injury or ailment that exactly matches an item on the Blue Book, SSA may not need additional information to approve your claim.
Note that your application is not expedited just because you match a listing in the Blue Book. The program for Compassionate Allowances is an option for speeding up the process, but it only applies to very few medical conditions. 
You Equal a Blue Book Listing of Impairments: If you do not perfectly match a Blue Book listing, SSA may still consider your application to determine whether your condition is the medical equivalent. The analysis gets more detailed, since SSA will evaluate your illness or injury in the context of the criteria established in the Blue Book. To complete its assessment, SSA may:
Request additional or updated medical evidence;
Ask you to submit to additional lab screenings or testing; or,
Require you to participate in a consultative exam with an SSA physician. 
You Qualify According to the Vocational Assessment: For those who do not qualify under #1 or #2 above, there is an additional option for meeting the medical requirement for SSDI/SSI. You may be eligible if your condition imposes such limitations that you cannot work. SSA will review your ability to perform typical daily tasks, and determine whether you can work in any type of employment – not just the job you had before becoming disabled.
Rely on Our Maryland SSDI/SSI Lawyer for Skilled Legal Help 
This overview of how SSA evaluates disability is informative, but keep in mind that there are other criteria when applying for Social Security disability. For SSDI, you must have a work history under your belt; you need to show your assets and income for SSI. To prevent mistakes and omissions that could result in a denial, please contact the Law Offices of Steinhardt, Siskind and Lieberman, LLC. We can set up a free consultation to discuss the medical requirement and essential evidence for your claim.
Source:
ssa.gov/benefits/disability/