The Role Of Vocational Experts In Maryland Workers' Comp Claims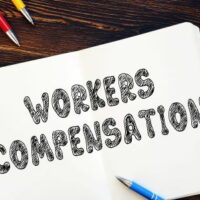 While some Maryland workers' compensation claims are processed promptly and injured employees start receiving benefits right away, additional proceedings are sometimes necessary in others. This is typically because your employer and/or insurance company contests your claim, forcing you to take the next steps to enforce your rights. Under Maryland workers' compensation laws, officials can order a hearing and additional levels of appeal. Throughout this process, the door may still be open for settlement.
Various experts may be involved at these different stages of processing your claim, and you may encounter one called a vocational expert when certain issues are in dispute. Generally, these professionals are knowledgeable about how medical conditions affect and are affected by work tasks. Your Maryland workers' compensation attorney can explain how a vocational expert may be involved in your case, and some information about their role is helpful.
 What Vocational Experts Do: With work as the focus, vocational experts serve as authorities on the topics of injury rehabilitation, lost wages, earning capacity, and related details. If one is appointed in your workers' comp case, you may be required to go through a vocational evaluation. The vocational expert may ask questions and try to uncover information about:
The extent of your injuries or diagnosis of an occupational disease;
The duration and forecast of your recovery;
Limitations on your ability to work in the position you had before suffering harm; and,
Positions that are available in the region based upon your limitations.
During this evaluation, the vocational expert may also gather details about the economic impacts on your earnings. The assessment covers earnings before developing a work-related medical condition, along with estimates of income afterwards. 
Getting Legal Help During the Vocational Evaluation Process: When you think about the relationships among the various parties, you can see the need for legal assistance. Your employer and workers' comp insurance company want to pay you as little as possible, so they will leverage the input and testimony from a vocational expert to their advantage. You gain an advantage when you have a workers' compensation lawyer to advocate for you, including such tasks as:
Conducting an investigation into your work-related accident;
Reviewing medical records about your injuries or occupational disease;
Assisting with claims forms to seek workers' comp benefits;
Working with all types of experts as part of the claims process;
Discussing settlement options with the workers' comp insurance company;
Going before the Maryland Workers' Compensation Commission for additional hearings; and,
Taking your case to court if necessary to enforce your rights. 
Retain a Maryland Workers' Compensation Attorney for Help with Hearings
 You can see how important it is to have a lawyer's assistance at different stages of the workers' comp process, including when dealing with the array of experts who may be involved. For additional details, please contact the Law Offices of Steinhardt, Siskind and Lieberman, LLC. We can set up a no-cost case evaluation at our offices in Glen Burnie, Owings Mills, Ellicott City, or Annapolis, MD. After reviewing your case, a workers' comp attorney can provide personalized advice.
Source:
mgaleg.maryland.gov/mgawebsite/laws/StatuteText?article=gle&section=9-714&enactments=False&archived=False