Supplemental Security Income (SSI) for Children: What Parents Need to Know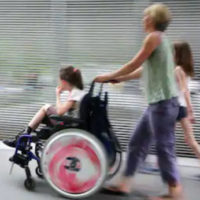 Raising a child is costly, but it can be even more expensive if he or she suffers from a disability that requires special attention. Fortunately, some of the same benefits provided to adults through Supplemental Security Income (SSI) also extend to children who suffer from certain medical ailments. As with other programs of the Social Security Administration (SSA), there are strict eligibility requirements. If you're a parent of a disabled child, it's important to talk to a Maryland Social Security disability attorney regarding your options.
Summary of SSI Requirements for Disabled Minors: In general, the SSI eligibility requirements for children fall into three categories: 
Age: The legal age of majority for other legal purposes carries over to SSI benefits, so children must be under 18 years old to qualify for benefits. There is no minimum age requirement for purposes of SSI, so even infants may qualify. However, there's an exception if your child is over 18 years old and is enrolled in school on a full-time basis. He or she may still receive SSI benefits until age 22.
The SSA will evaluate a person according to adult disability rules when he or she:
Turns 18 years old and is not in school;
Turns 22 years old; or,
Ceases to attend school and is between 18-22 years old.
Financial Status: SSI is a need-based program, so an applicant must fall under a designated income level to be eligible for benefits. SSA will consider the income of the parents or the or the residential parent when making a determination. Note that your child must also meet the SSI income requirements, which may be an issue if he or she is working.
Medical Condition: SSI is also a disability-based program, so your child must suffer from an illness or injury that qualifies as a disability. The medical condition may be one that is expected to last beyond 12 months. In addition, it must match a listing on the SSA's Blue Book or be the functional equivalent of one of these items. For children as SSI applicants, there are 14 listings that are distinct from the items of the adult Listing of Impairments.

Benefits Available for Those Who Qualify: The exact amount of your child's SSI payment will vary depending on your circumstances, and the SSA does update it yearly; for 2019, the federal base rate is $771. These benefits can be applied to many different expenses, but parents are required to use the funds for the benefit of the child. Proper expenditures may include:
Amounts for basic needs, including food, shelter, and essential utilities;
Medical and dental expenses, which may be minimal since your child will usually qualify for Medicaid;
Your own debts that were incurred to care for your child, such as past due medical bills; and,
Personal items, clothing, education, and entertainment.
Talk to an SSI Lawyer About Benefits for Your Child 
For additional information about SSI for your child, please contact the Law Offices of Steinhardt, Siskind and Lieberman, LLC to set up a free case evaluation. We serve clients throughout Maryland from our offices in Glen Burnie, Owings Mills, Ellicott City, and Annapolis.
https://www.steinhardtlawfirm.com/what-does-a-social-security-disability-attorney-do/