Statistics On Police Officer Injuries In Maryland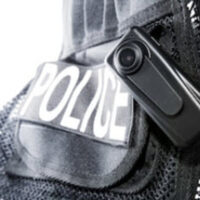 There is no question that members of the law enforcement community face some of the most challenging, deadly work-related conditions, but some specific figures demonstrate the dangers. The Maryland Workers' Compensation Commission receives approximately 2,100 claims by police officers annually, covering both on-the-job injuries and occupational diseases. Not only does this place law enforcement in the Top 3 Industries for filed claims, but police rank #1 among all market sectors almost every year. While many may be quick to point out the role of violence and physical demands of the job, many other factors contribute to these statistics.
The state workers' compensation system covers law enforcement just as other professions, but there is an added benefit for these employees who put their lives on the line every day. A Maryland workers' compensation lawyer can explain how the laws apply to police officers, though an overview is also helpful.
Workers' Comp Benefits for Maryland Police Officers 
If you qualify under workers' comp laws, members of law enforcement are entitled to many of the same benefits that apply to workers in other industries, including:
Medical Costs: Employees who suffer from job-related medical conditions can obtain amounts to cover all treatment that is reasonable and necessary. You are allowed to choose your own treating physicians and specialists for medical care, though their fees are subject to limitations.
Wage Replacement: If you miss work because of a workplace accident or illness, you may recover up to two-thirds of your average weekly wage.
Disability: Some work-related medical conditions may prevent you from working as a police officer, while others may limit you in employment. You might be entitled to total or partial disability payments, on a permanent or temporary basis.
Vocational Rehabilitation: For police officers who must leave the force because of their injuries, Maryland workers' comp offers training and other vocational support. 
Legal Presumption for Public Safety Workers 
Though the types of benefits are similar across many occupations, there is one key to Maryland workers' comp laws that police officers need to know: If you suffer from certain occupational diseases, there is a legal presumption that you contracted the condition through work in law enforcement. The presumption functions as a sort of default rule, so the following conditions are automatically considered job-related:
Heart disease;
Hypertension;
Lung disease;
Hearing loss; and
Related disorders.
However, employers have the opportunity to rebut this legal presumption for public safety workers in Maryland. They are severely limited in the evidence they can use to disprove it, often leading to a prompt approval of benefits.
A Maryland Workers' Compensation Attorney Can Explain Additional Details 
While a summary of the laws is useful, you will need solid advice from a knowledgeable lawyer to assist you with the claims process. To learn more about workers' comp benefits for police officers, please contact the Law Offices of Steinhardt, Siskind and Lieberman, LLC. We can schedule a no-cost case review at our Maryland offices in Glen Burnie, Owings Mills, Ellicott City, or Annapolis, MD.
Resource:
wcc.state.md.us/PDF/Publications/AR_2019.pdf