SSI Program Entry At Age 18: Things To Know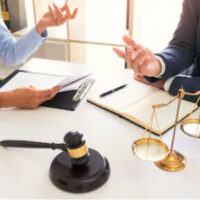 Supplemental Security Income (SSI) is a needs-based disability program that takes into account a person's income and assets when determining whether to approve benefits, but the rules work differently when comparing children and adults. People under age 18 are generally not capable of earning enough to support themselves regardless of a disabling medical condition, and parents are financially responsible for their children. Rules established by the Social Security Administration (SSA) account for these factors, so SSI disability benefits for children work differently.
Of course, when a child with a disabling medical condition turns 18 years old, there will be some adjustments for families. In some cases, a child may not even be eligible for SSI benefits as a minor – but could qualify after becoming an adult. As your child approaches age 18, there are a number of considerations for parents, and a Maryland Social Security disability lawyer can advise you. A few points should also be useful.
 Parental "Deeming" Ends
 When reviewing a minor's application for SSI benefits, SSA will consider parental income, assets, and other resources. Essentially, the income of parents is imputed to the child because it is presumed that they will apply their financial support to caring for the child's needs as required by law. The rule "deems" these resources to be available for the child, so SSI benefits could be reduced as compared to what an adult might receive.
As mentioned, when the parents have considerable income and assets, a child might not be eligible for disability benefits as a minor. When deeming ends at age 18, your child may qualify for SSI for the very first time. He or she will still need to meet the disability determination, however.
 Disability Determination 
The assessment for disability for both adults and children essentially focuses on what they are capable of doing. For adults, the key is how a physical or mental impairment limits the ability to work and make a living wage. The measurement for individuals under 18 years old is how a medical condition causes severe limitations on daily life. It is important to note that:
When a child receives SSI before reaching adulthood, he or she cannot become ineligible at age 18 simply because of earning too much. Your child could continue to receive SSI benefits by enrolling in an Individualized Education Program (IEP), Vocational Rehabilitation (VR), or a Plan to Achieve Self-Support.
If your child did not qualify for SSI because of parental deeming, SSA will review his or her medical condition to ensure it meets the criteria for disability. Part of the evaluation is determining whether the applicant can earn a living at Substantial Gainful Activity (SGA). 
A Maryland SSI Attorney Can Explain Additional Details 
These are just a few of the considerations parents and caregivers must address as a disabled child approaches adulthood, and there are additional factors to note. For more information, please contact the Law Offices of Steinhardt, Siskind and Lieberman, LLC to set up a free consultation. We can meet with you at our locations in Glen Burnie, Owings Mills, Ellicott City, or Annapolis, MD.
Source:
ssa.gov/benefits/disability/