SSI Guide For Parents: Planning For Your Child's 18th Birthday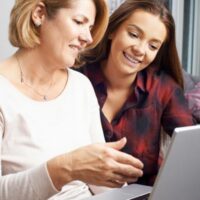 If you are the parent of a disabled child who will soon be turning 18 years old, you know that there are big changes on the horizon related to eligibility for benefits. For minors who have been eligible for Supplemental Security Income (SSI) and receiving benefits, the criteria for transitioning into adult SSI are different with respect to:
What constitutes a disabling medical condition; and,
Parental-income "deeming" versus the recipient's financial situation.
With respect to these factors for SSI, your child's 18th birthday is a huge milestone. Parents must be prepared for the transition, but the complicated rules established by the Social Security Administration (SSA) can be overwhelming. It is wise to get assistance from a Maryland Social Security disability attorney if your child will become an adult, but a guide is helpful.
Age 18 Redetermination 
SSA has implemented a process for assessing a minor's eligibility for SSI upon transitioning to adulthood, so parents will go through Age 18 Redetermination to ensure disability benefits continue. Note the following points:
A minor is considered disabled if he or she suffers from a medical condition that is expected to last at least 12 months, and which leads to "marked and severe functional limitations."
Upon turning 18 years old, an individual is considered disabled if the disabling medical condition renders the individual unable to engage in Substantial Gainful Activity (SGA). For 2022, SGA means the person is unable to earn at least $1,350 per month. This standard for adult disability is a higher one.
Parental-income deeming, i.e., the financial assistance available to a minor SSI recipient ends when he or she becomes an adult. At this point, the SSI recipient's own income and resources are the focus. This tends to make it easier for someone to qualify for the financial component of SSI eligibility. 
Continued Payments for Vocational Program 
Despite easing of the rules in certain areas, some minors will not qualify for SSI because they fail to meet the higher standard for adult disability. However, there are still options when a minor is no longer eligible under the medical requirement. If your child participates in a qualifying program, SSA allows for Section 301 Payments. From age 18 to 21, individuals can receive SSI benefits if they:
Participate in an Individualized Education Program (IEP), vocational rehabilitation (VP), or similar program; and,
Begin engagement with the qualifying program at least one month prior to when SSI eligibility terminates, which would be the recipient's 18th
Count on a Maryland SSI Lawyer for Legal Help 
This overview for parents is useful as your child approaches his or her 18th birthday, but legal representation is critical to ensure he or she continues to receive SSI benefits uninterrupted. For more information on how our team can assist, please contact the Law Offices of Steinhardt, Siskind and Lieberman, LLC. We can set up a no-cost consultation at our offices in Glen Burnie, Owings Mills, Ellicott City, or Annapolis, MD. After reviewing your situation, we can discuss planning for adult SSI.