Signs Of Wrongful Denial With Long-Term Disability Claims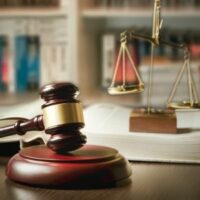 Many workers would consider employee perks just as important as salary, and long-term disability (LTD) benefits are a very attractive component if they are included in the plan offered by your employer. If you suffer from a medical condition and cannot work, the policy provides important financial support. Like other benefits, LTD provisions are covered by the Employee Retirement Income Security Act (ERISA). There are strict regulations on filing claims, processing them, deadlines, and related details.
In addition, ERISA rules also protect employee rights if they receive a denial from the insurance company. These regulations may not stop some insurers from rejecting your claim for illegitimate reasons, and it is important to fight back when you are adversely affected. A Maryland long term disability lawyer will guide you in taking appropriate action, but you should be aware of some signs that your LTD claim was or is about to be wrongfully denied.
You are not provided with an explanation. The LTD insurer will forward you a denial letter that purports to describe the reasons that your claim was denied. If the explanation is incomplete or lacking in detail, it could be an indication that the company is grasping for proper grounds – and failing.
 Your claim is not moving forward. It is logical that the insurance company would conduct its own internal investigation to review the long-term disability insurance policy terms, your medical records, and other information you provided. However, when the probe drags on and you do not receive appropriate responses to your inquiries, the insurer could be intentionally delaying the process. Until you receive an official denial, you cannot appeal.
 The insurer claims you have a pre-existing medical condition. This could be a lawful reason for a denial, but many times this argument is another delay tactic. The insurance company will often try to tie a prior injury or ailment to the current one that rendered you disabled.
Legitimate Reasons for LTD Denials: There are many other reasons that the insurer would reject your claim on lawful grounds, such as:
Missed Deadlines: ERISA imposes deadlines on filing long-term disability claims, and the time limitations are strict.
Insufficient Evidence: If you do not submit sufficient medical records and other information regarding your disability, the insurer will not hesitate to reject your claim.
External Evidence: Insurers are meticulous with their investigations, so do not be surprised if you receive a denial based upon the company's observations. They may stake out your home or office to assess whether you are really disabled. Employees may also scrutinize your social media posts to see if your activities contradict your claim of disability. 
Our Maryland Long-Term Disability Attorney Will Help Fight Denials
There may be legitimate grounds for denying an LTD claim, but you should not allow misconduct to affect your rights. For more information on wrongful denials, please contact the Law Offices of Steinhardt, Siskind and Lieberman, LLC to set up a free consultation. A long-term disability lawyer can meet with you at our offices in Glen Burnie, Owings Mills, Ellicott City, or Annapolis to discuss details.
Source:
dol.gov/general/topic/retirement/erisa