Signs of Bad Faith Disability Insurance Denials that Violate Maryland Law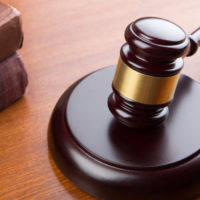 When you pay your premiums in full and on time, you expect your disability insurance company to uphold its side of the bargain by processing your disability claim quickly. Unfortunately, some insurers don't comply with the Maryland Insurance Administration's Insurer Good Faith Requirements. Not only are bad faith disability insurance practices unlawful, but they also put you in a difficult financial position. Therefore, you should consult with a Maryland long-term disability denials lawyer if you spot any of these signs of misconduct after you file a lawful disability insurance claim.
Lack of Communication: You should receive an acknowledgement that your disability insurance company received your claim and is working to process it. There's no cause for concern for a few days lag time as the adjuster reviews and conducts an investigation. However, you should receive a prompt reply upon receipt of your claim.
Unexplained Discounts on Your Claim: It may be a sign of insurance company misconduct if you receive payment on your disability claim right away – but at a lower amount than you expected and without a justification for the discount. Insurers will often pay out benefits that undercut the benefits on your policy.
Failure to Investigate: You can expect the insurance company to investigate your claim and supporting documents; it's what responsible businesses do. As such, it may be a sign of misconduct if the employee assigned to process your claim is NOT:
Reviewing your paperwork;
Asking you appropriate questions;
Able to respond to your questions;
Familiar with the basis of your claim; or
*         Delaying approval of the claim.
Advice to Avoid Hiring a Lawyer: It's a major red flag of disability insurance company bad faith if an employee tells you not to worry about retaining legal counsel. That means the insurer is concerned about its actions in denying your claim or paying out a lower amount, and knows that your attorney would call out such misconduct.
Altering the Claim or Policy: When you complete, sign, and submit your claim form, there should be no changes to it without your consent. Sometimes a claimant will receive a rejection or lower benefits based upon claims documents that have been altered by the insurance company. Another bad faith insurance tactic is to reject your claim and point out a policy provision that justifies the denial – but the language has been modified. Under some circumstances, this practice is unlawful.
Payments Without Explanation: Any payment of benefits should be accompanied by a statement of the amount and coverage to which the payment applies. You should be concerned if you receive a lump sum without a written designation of how the funds are allocated. Accepting the benefits – such as by cashing a check – may create legal implications indicating your consent to the payment.
Speak to a Long-Term Disability Attorney About Your Rights
Please contact the Law Offices of Steinhardt, Siskind and Lieberman, LLC if you suspect misconduct or bad faith from your disability insurance company. We have offices in Glen Burnie, Owings Mills, Ellicott City, and Annapolis, and we're happy to schedule a consultation to discuss your situation.
Resource:
insurance.maryland.gov/Pages/insurer-good-faith-requirements.aspx
https://www.steinhardtlawfirm.com/faqs-about-offsets-for-disability-insurance-benefits/