Shocking Details About Correctional Officer Injuries In Maryland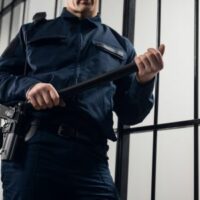 It is common knowledge that police officers face a wide range of on-the-job threats, but there are also significant risks for the correctional officers who oversee inmates after they have been convicted. According to the National Institutes of Health (NIH), employees at jails, prisons, and other correctional institutions have one of the highest rates of workplace injuries among all US workers. Almost a dozen correctional officers are killed in fatal on-the-job incidents every year, while another 12,520 are treated at hospital emergency rooms for nonfatal work-related injuries.
Fortunately, Maryland workers' compensation laws cover employees at Jessup Correctional Institution, Brockbridge Correctional Facility, and other correctional facilities throughout the state. A Maryland correctional officer workers' compensation lawyer can assist with the process, and some information about benefits is useful.
Workers' Comp Benefits for Correctional Officer Injuries 
The workplace environment means employees are prone to injuries from assault and physical altercations, particularly in maximum security prisons housing inmates convicted of violent crimes. Serious bodily harm can result through the common tasks of correctional officers, such as:
Supervising inmates;
Restraining and managing altercations among inmates;
Searching inmates for weapons, drugs, and other contraband; and,
Transporting inmates, including basic vehicle crashes caused by a third-party's negligence behind the wheel.
Traumatic brain injury (TBI), concussion, broken bones, lacerations, abrasions, and many other injuries are common when working as a correctional officer. Maryland's workers' comp system pays benefits to cover these injuries and associated losses, so you may be eligible for:
The costs of reasonable, necessary medical treatment, now and in the future;
A portion of your lost wages;
Amounts for total or partial disability, on a temporary or permanent basis; and,
Death benefits, if you are the surviving family member of a correctional officer who was killed on the job.
Challenges with the Workers' Compensation Process 
Employees qualify for workers' comp benefits if they sustain work-related injuries while performing duties within the scope of employment, but insurers are often reluctant to pay. When filing a claim, you might be denied on the grounds that your injuries were not severe or not connected to job-related tasks.
Another challenge for correctional officer injuries stems from the fact that they are entitled to the legal presumption extended to public safety workers. If you contract heart disease, hypertension, or other conditions designated by law, it is presumed that the condition is an occupational illness. However, there are additional criteria you must meet, including a showing that your ailment worsened during the course of your employment.
Our Maryland Workers' Comp Attorneys are Prepared for Challenges 
At the Law Offices of Steinhardt, Siskind and Lieberman, LLC, our lawyers are knowledgeable about the tactics that insurers use to avoid paying rightful workers' comp benefits. Correctional officers face unique workplace risks, so we are dedicated to guiding you through the process. To learn more about your rights, please contact our offices in Glen Burnie, Owings Mills, Ellicott City, or Annapolis, MD. We can set up a free consultation to review your circumstances and get started with strategy.
Resource:
ncbi.nlm.nih.gov/pmc/articles/PMC4699466/