Research Shows 1 Million+ Disabled Americans are Missing Out on SSDI/SSI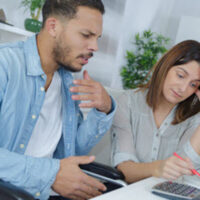 Social Security Disability Insurance (SSDI) and Supplemental Security Income (SSI) are two important programs for those with disabilities, providing monetary and medical benefits if you qualify. Rules established by the Social Security Administration (SSA) include strict requirements and eligibility criteria, but the financial support means a lot if you qualify. Unfortunately, a researcher has found that an estimated 1.35 million individuals who may be eligible for Social Security benefits are not receiving them. The analysis covered people aged 50 to 64 who have disabilities that limit them at work.
The study stated that COVID may have been a factor because processing of applications slowed down and more people experienced disabling medical conditions. However, other reasons are that individuals do not know they are eligible, and many do not know where to begin with applying for SSDI/SSI. A Maryland Social Security disability lawyer can advise you in both areas, but a summary is also useful.
Eligibility Rules: The two disability programs apply the same basic rules from the standpoint of medical criteria. To qualify for SSDI or SSI, you must suffer from a medical condition that renders you incapable of working or severely limits you at work. This medical condition must be expected to last at least 12 months or be one which is terminal.
Additional eligibility rules show the differences between SSDI and SSI:
To qualify for SSDI benefits, you must have sufficient work credits. For every calendar quarter you work, you earn credits through mandatory deductions from your paycheck. When you have enough work credits in your recent work history, you are eligible for SSDI.
SSI is a needs-based program, so SSA rules aim to ensure the applicant truly needs benefits. The focus is on the person's income and assets, which must be below a designated threshold to be eligible.
Filing Process: On the surface, filing for SSDI/SSI benefits may seem as easy as filling out forms. However, SSA is meticulous about reviewing applications and will require solid proof before approving you for Social Security disability benefits. The steps in the process include: 
You will need extensive documentation about your medical condition, so gather all critical proof as you prepare to apply.
Complete all essential forms, which you can do online. Along with your application, you must submit all supporting documents.
While your application is pending, make sure to supply new and additional evidence to SSA if appropriate.
If your SSDI/SSI application is denied, make sure to pursue options through the appeals process. You can request consideration, a disability hearing before SSA, and other levels of review.
Avoid Missing Out on Benefits with Help from a Maryland SSDI/SSI Attorney
 When you qualify for Social Security benefits, you should not let anything stand in the way of receiving them. For more information on how to apply, please contact the Law Offices of Steinhardt, Siskind and Lieberman, LLC. We can set up a free consultation at our offices in Glen Burnie, Owings Mills, Ellicott City, or Annapolis, MD. After hearing about your situation, a knowledgeable lawyer will explain the laws.
Source:
local12.com/amp/news/nation-world/1-million-americans-with-disabilities-might-be-missing-out-on-benefits-social-security-disability-insurance-ssdi-supplemental-security-income-ssi-health-government-financial-assistance-benefits