Recent Updates To SSA's Compassionate Allowances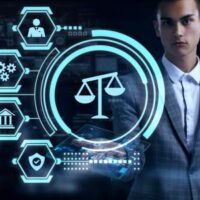 Individuals who suffer from disabling medical conditions will usually qualify for Social Security disability if the ailment is expected to last at least a year or lead to death. This medical requirement is a key focus, so Social Security Administration (SSA) officials are meticulous in reviewing applications. Because the lengthy process causes extreme hardship for individuals with serious conditions, SSA created the Compassionate Allowances program that expedites certain applications. In a recent press release, SSA informed the public that it was adding ailments to the list.
The Compassionate Allowances List (CAL) is a huge benefit for applicants who may not survive or would suffer financially while the disability process is pending. Expansion means more people are eligible, so it is important to discuss qualifications with a Maryland Social Security disability lawyer. You can also learn more about the basics by reviewing some useful information.
New Conditions on SSA's CAL 
The Compassionate Allowances program enables applications to be expedited when the individual has been diagnosed with certain cancers, brain disorders, and rare ailments that affect children. The CAL is updated periodically, and some of the new medical conditions that have been approved for Compassionate Allowance are:
Angioimmunoblastic T-cell Lymphoma
Mowat-Wilson Syndrome, which causes intellectual disability, distinctive facial features and seizures in infants
Renal Amyloidosis, an ailment in which the kidneys accumulate high protein levels and eventually cause renal failure
Gerstmann-Straussler-Scheinker Disease, a degenerative brain disorder
Keep in mind that the Compassionate Allowances program only applies to the medical requirement. There are additional criteria for the Social Security Disability Insurance (SSDI) or Supplemental Security Income (SSI) programs, based upon work history and net worth respectively. 
Additional Details on Compassionate Allowances 
Taking advantage of the expedited process does not change the application process for SSDI or SSI. It just enables SSA to make decisions faster, through use of software that scans your documents for certain keywords that coincide with items on the CAL. Some additional points are also useful:
Applications expedited under Compassionate Allowances may be approved within approximately 2 months, as compared to 6 to 12 months for other conditions.
An applicant can start receiving benefits after being identified as someone with a medical condition on the CAL. SSA will continue to process the application to assess eligibility for other SSDI/SSI rules.
If SSA ultimately determines that you do NOT qualify for Social Security disability benefits, you are not required to pay back the amounts you received.
A person with a medical condition on the CAL will qualify for Medicare benefits within 24 months, as measured by the disability onset date.
A Maryland Social Security Disability Attorney Will Explain Details 
You can see the benefits of expediting your SSDI/SSI application under the Compassionate Allowances program, so it is good to know more people can take advantage. For assistance with the application process, please contact the Law Offices of Steinhardt, Siskind and Lieberman, LLC to set up a free case evaluation. After we review your circumstances, we can advise you on eligibility.
Source:
ssa.gov/news/press/releases/2022/#8-2022-1