Recent Maryland Court Case Clarifies Evidence For Workers' Comp Claims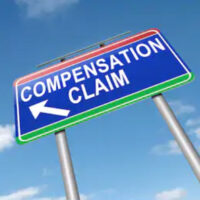 Those not in the legal field probably do not spend much time reviewing court opinions on the topic of Maryland workers' compensation, but a recent court case could affect anyone who is hurt on the job. The Court of Appeals of Maryland issued its findings in a case that raised questions about the sufficiency of evidence and burdens of proof for a workers' comp claim. Note that the former Court of Appeals of Maryland was renamed the Supreme Court of Maryland, effective December 14, 2022. In other words, this opinion was rendered by the highest court in the state and should be considered final law on the matters decided.
The two issues before the court involve complicated legal concepts, but they will come up in the vast majority of workers' comp claims. It is crucial to get support from a Maryland workers' compensation lawyer, but the following description of the case should provide a helpful summary.
 Case History and Overview: In the case of United Parcel Service (UPS) v. David Strothers, the employee filed a claim against his employer for treatment of a work-related hernia. The Maryland Workers' Compensation Commission (WCC) approved his claim, finding that his medical condition was the result of work-related conditions. UPS appealed, and the case made its way to the Maryland Supreme Court. The justices addressed two important questions related to evidence:
Does "definite proof" refer to the quality of evidence OR the standard of proof that an employee must meet in filing a claim?
The court found that the term should be construed in accordance with its ordinary meaning: Definite proof means clear, unmistakable information that convinces a person of truth or fact. It does not change the burden of proof for the employee, contrary to UPS' argument.
What burden of proof does the employee need to meet?
The judges clarified that a workers' comp claimant must meet a burden called "preponderance of the evidence." UPS had argued that the definite proof terminology makes it necessary for an employee to prove their claim by clear and convince evidence – a higher standard. The court rejected this assertion. Preponderance of the evidence is a 50-50 standard, meaning that the facts are more likely true than not.
 Important Evidence for Workers' Comp Claims: One of the most impactful sources of proof for your claim will be your medical records, starting from your initial treatment after a work-related accident through your ongoing care. The documents will include diagnosis of your medical condition, but details such as physical limitations, prognosis, and additional treatment are critical. Witness accounts, OSHA citations, and related evidence is also useful.
 Count on a Maryland Workers' Compensation Attorney for Help with Evidence 
Even when you know that solid evidence is essential for your claim, it is still important to retain legal counsel for assistance. To learn more about the process, please contact the Law Offices of Steinhardt, Siskind and Lieberman, LLC. We can schedule a no-cost case evaluation at our offices in Glen Burnie, Owings Mills, Ellicott City, or Annapolis, MD.
Source:
courts.state.md.us/data/opinions/coa/2022/9a22.pdf