Questions To Ask Yourself About SSDI Eligibility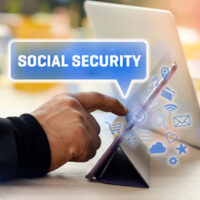 Of the two federal disability programs overseen by the Social Security Administration (SSA), only one takes into account your work history when assessing whether you qualify. Social Security Disability Insurance (SSDI) is the plan for individuals who have accumulated a certain number of credits through employment, and then become unable to work because of a disabling medical condition. Therefore, there are two factors to review if you are considering applying for SSDI: The work history rules and the medical requirement.
This is a simplified description of how SSDI works, and there are many additional rules set by SSA. However, when you focus on the two factors mentioned, you can get a good idea of whether you qualify. You should always trust a Maryland Social Security disability attorney to explain details about the criteria, but here are some questions to mull over on eligibility.
Are you continuing to work? One of the requirements for SSDI is that you are unable to perform job-related tasks or you are limited in what you can do at work. If you are capable of some activity, you may not qualify because you are able to earn a living. The key is whether you are engaging in Substantial Gainful Activity (SGA), which is $1,470 for 2023. Anyone making more than this in wages will not be eligible for SSDI. 
How severe is your disabling injury or ailment? SSA will look at exactly how your medical condition interferes with basic work related activities, so the tasks of your job will be important. Some individuals could be considered disabled because heavy lifting is a major part of the workday.
 Does SSA have a listing for your medical condition? SSA has a Listing of Impairments, known as the Blue Book, for purposes of assessing injuries and diseases. If you have been diagnosed with a condition that is listed by SSA, there is a good chance you will be approved for SSDI benefits. However, you might also be eligible if you have evidence showing that your condition is the equivalent of a listing in the Blue Book.
 Can you work in your chosen occupation? Taking the example of a job that requires heavy lifting, a worker who suffers an injury may never be able to perform these tasks. However, that same person might be able to work in a position that is not so strenuous. SSA will evaluate whether you can take on employment in another field, and important factors include:
Your age;
Your education and training;
Your history of employment and work experience; and,
Transferable skills to a new trade. 
A Maryland SSDI Lawyer Can Answer Legal Questions
While these are useful questions to ask yourself about eligibility for SSDI, you should take any legal inquiries to a knowledgeable Social Security disability attorney. Our team at the Law Offices of Steinhardt, Siskind and Lieberman, LLC is well-versed on the requirements, so please contact our Maryland offices in Glen Burnie, Owings Mills, Ellicott City, or Annapolis. We can set up a no-cost case review to assess your situation, advise you on filing for benefits, and assist with paperwork.
Source:
ssa.gov/benefits/disability/