Proposed Change To In-Kind Support And Maintenance For SSI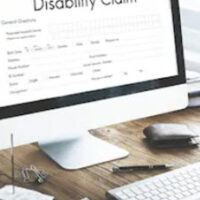 The federal Supplemental Security Income (SSI) offers critical financial support for adults and children with disabling medical conditions. However, as you know, the amount you receive once approved for benefits is hardly a windfall. It is important to make every penny count and, fortunately, a welcome change may be on the horizon. Under a proposed rule by the Social Security Administration (SSA), certain amounts will not count for purposes of monthly benefit amounts and eligibility. If it moves forward, the rule impacts In-Kind Support and Maintenance (ISM) calculations.
The process for changing SSA rules like those covered by ISM is time-consuming because the government must allow time for comment and assessment. If the proposed rule moves forward, your benefits could increase depending on your circumstances. A Maryland Social Security disability lawyer can advise you on whether you qualify, but it is helpful to review the implications for ISM calculations.
 Overview of ISM for Social Security Disability: Because SSI is needs-based, SSA assesses all assets and income an individual receives. This includes in-kind support and maintenance, which is defined as any value received by SSI applicants and recipients in the form of food and/or shelter. Whether they obtain this value from those living with them or others outside the home, they have to report it.
SSA takes this information about receiving food and/or shelter and uses it to calculate the ISM value. Many recipients receive less as SSI benefits because SSA considers the value of these items or services as being income.
 Current Formula and Proposed Changes to ISM Calculations: SSA rules use different formulas for earned and unearned income for purposes of SSI. After the first $20 someone receives as unearned income per month, SSA reduces the monthly payment to the individual $1 for every $1 received. These rules also consider help with food or shelter to be unearned income, as an in-kind contribution that has a value.
The proposed rule on ISM calculations offers to remove food from the formula, which means:
Food is officially excluded from the ISM calculation.
Any amount you receive as food or food-related expenses will not be considered unearned income, so there will not be a reduction in monthly SSI benefits.
You will not be required to go through the complex, cumbersome reporting that is currently necessary for SSA to assess ISM calculations.
Note that the proposed rule only applies to food. Any value derived from not having to pay rent, a mortgage, or living expenses will still be included in ISM calculations as shelter.
Learn More by Consulting with a Maryland SSI Attorney
There is significant support for the proposed rule that alters ISM calculations, but the outcome is not certain. For more information on SSI and your benefits, please contact the Law Offices of Steinhardt, Siskind and Lieberman, LLC in Glen Burnie, Owings Mills, Ellicott City, or Annapolis, MD. You can set up a no-cost case review with a skilled Social Security disability lawyer. After reviewing your situation, we can provide additional details about the laws.
Source:
federalregister.gov/documents/2023/02/15/2023-02731/omitting-food-from-in-kind-support-and-maintenance-calculations